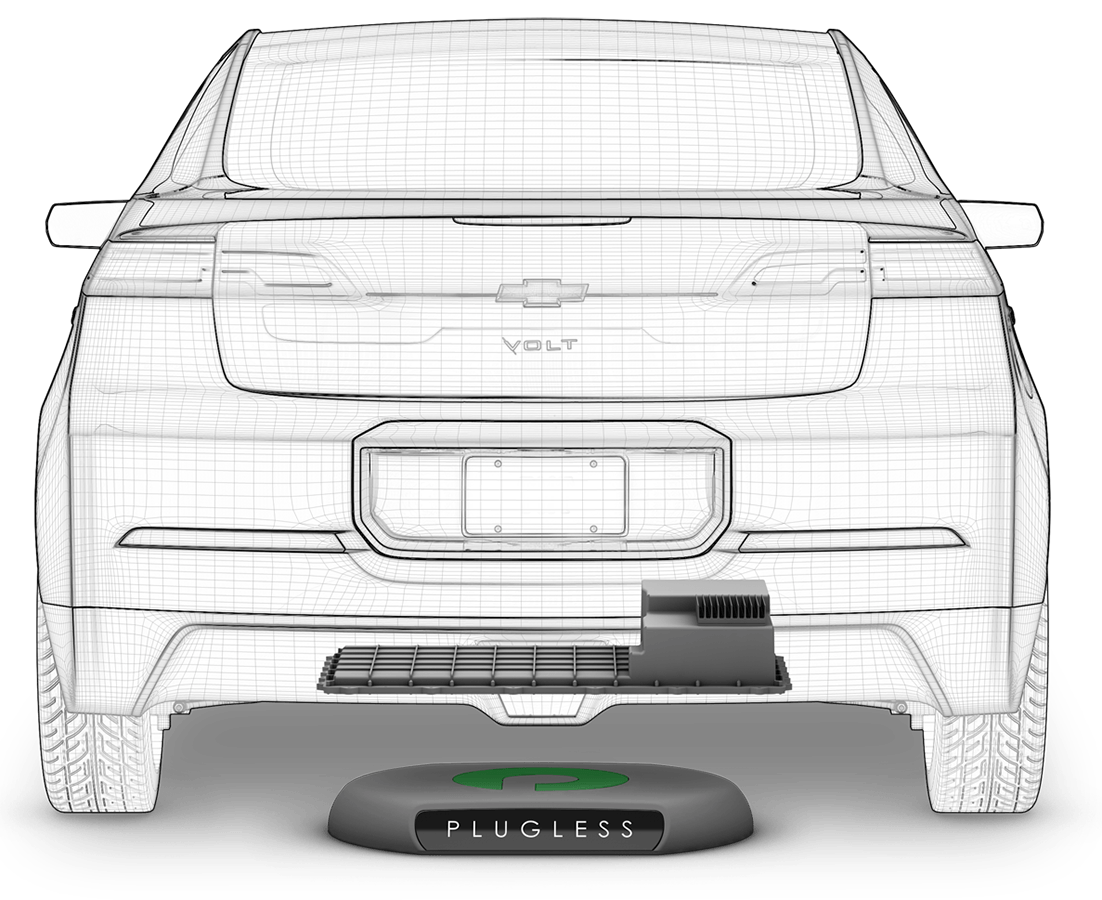 Owners of the Tesla Model S will soon be able to charge their all-electric sedans without ever plugging in. Evatran is taking pre-orders for its Plugless Power wireless inductive charging system for the Model S, with the first units expected to ship in April.
Through the use of inductive charging, Plugless Power is able to recharge electric vehicle (EV) batteries across a four-inch gap without ever plugging in. This allows drivers to park their EVs and simply walk away, secure in the knowledge that they're already recharging.
Plugless currently offers wireless charging systems for the Chevrolet Volt, Nissan LEAF, and Cadillac ELR. Although Plugless hasn't set a price for the Tesla wireless charging system, prices for available systems range from $1,260 (Chevy Volt) to $1,940 (Cadillac ELR).
A refundable deposit of $244 reserves your place in line for the Plugless Power system, and Evatran will ship the first systems to Tesla owners with rear-wheel drive first. A system for the Dual Motor all-wheel drive version of the Model S is also in development and will ship soon after. Evatran does not currently offer a Plugless Power system for any other Tesla Models, including the Roadster and Model X.
The 7.2 kW inductive charging system requires a 50-amp circuit and can be installed both indoors and outdoors. It will add approximately 20 miles of range per hour, so fully charging a Tesla Model S with the 90 kWh battery pack would take on the order of 12 hours. The system requires a 35-pound adapter to be installed in the Model S, and installation by an Evatran-certified tech will be included in the final price.
All Plugless Power systems come with a three-year warranty and a 45-day "Any Reason Return" period, should buyers change their minds.