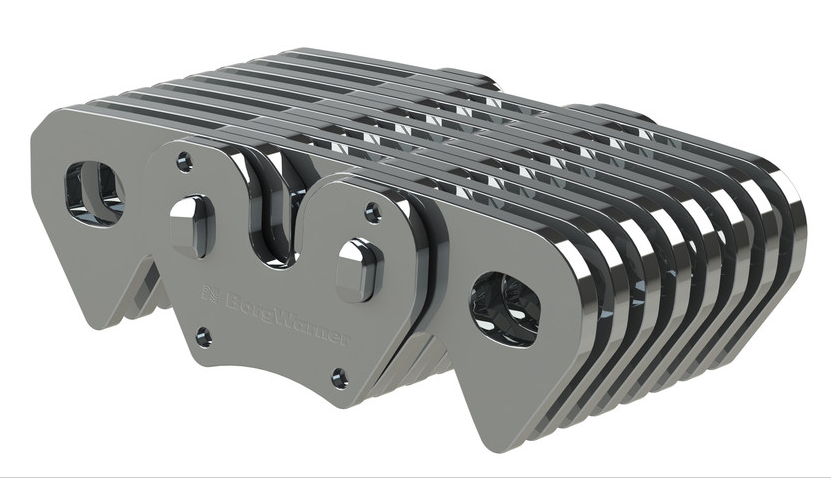 BorgWarner, a clean and efficient technology solutions provider for combustion, hybrid and electric vehicles, says it is supplying its HY-VO chains for the Chevrolet Volt plug-in hybrid and Malibu hybrid.
BorgWarner's HY-VO chains transmit torque from the two-motor electric drive unit to the differential and front axles, offering greater efficiency and lower noise than gear drives.
"Drivers expect a quiet ride and appreciate efficient propulsion. Our proven HY-VO chain technology delivers both, with the high quality and durability automakers count on," says Joel Wiegert, president and general manager for BorgWarner Morse Systems. "This new application of our HY-VO chain technology is another example of BorgWarner's solutions for electric propulsion systems."
As reported, BorgWarner's tunable HY-VO chain technology features two unique link profiles assembled in a specific pattern to reduce noise. BorgWarner's HY-VO chains drive a variety of applications, including front-wheel-drive transmissions; part-time and all-wheel-drive transfer cases; hybrid electric motor applications; and reverse and primary drives for power sports, such as snowmobiles, scooters and all-terrain vehicles.
In addition to HY-VO chains, BorgWarner supplies mini direct-acting variable force solenoids and thermostats for these applications.
Focused on clean and efficient technology solutions, BorgWarner boasts manufacturing and technical facilities in 62 locations in 17 countries and employs approximately 27,000 worldwide.