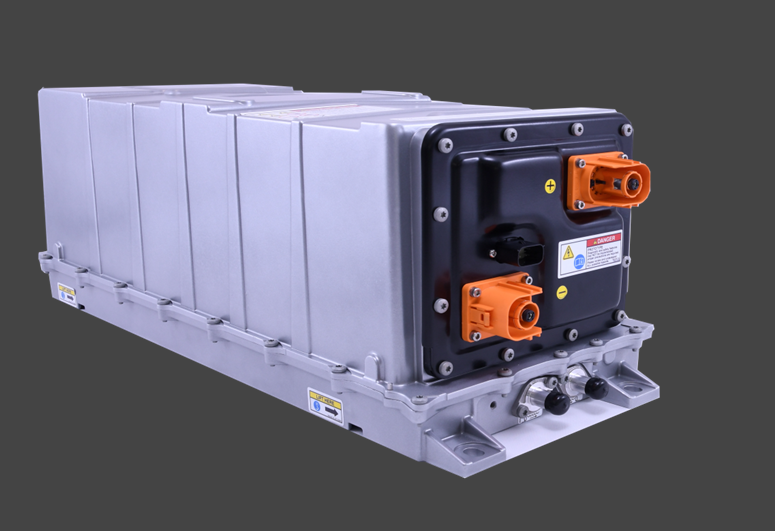 Battery solutions provider Kokam Co. Ltd. has introduced the XPAND battery pack, providing electric vehicle (EV) manufacturers with a safe, high-performance, cost-effective battery solution for electric bus, tram, truck, ground support equipment, special-purpose, and other commercial and industrial EV applications.
According to Kokam, the XPAND battery pack will be offered in two versions – XMP71P, a 7.1 kWh version, and XMP114E, an 11.4 kWh version. The company says both versions are easily scalable, able to support EV applications from 7.1 kWh up to 1.5 MWh of capacity, in a wide variety of voltages.
"While cost and performance are important considerations for electric bus, tram and other EV manufacturers when selecting a battery, safety is their No. 1 priority," says Ike Hong, vice president of Kokam's power solutions division. "With XPAND, Kokam now offers manufacturers an EV battery pack that has been tested and certified to be one of the safest EV battery solutions on the market – while still offering high levels of performance at a competitive price."
The result of four years of extensive research and development and product development efforts, the new XPAND battery pack features advanced battery technologies that meet or exceed practically all existing standards for EV battery safety. These and other battery technologies enabled the XPAND battery pack to secure an IP67 rating, confirming that it is fully protected from dust and can be submerged in 1 meter of water for up to 30 minutes.
In addition, the XPAND battery pack has been developed according to ISO 12405, ECE R100, J2929, and ISO 26262 standards and is UN38.3 certified.
Providing a high level of cost-effective performance to the EV market, the XPAND's advanced liquid cooling system offers direct cooling to the battery cells' face, maximizing volumetric efficiency by reducing the mass of the system by up to 75% compared with air-cooled systems. These and other advanced battery technologies allow the XPAND battery pack to achieve an energy density of up to 150 Wh/kg.
Built to last, the XMP71P battery pack's 40Ah Lithium Nickel Manganese Cobalt Oxide cells have a long life span, with cycle lives of over 6,000 cycles. XPAND's modular "plug-and-play" design, with all external connections on the front panel, makes it easy to engineer XPAND into a variety of EV applications and service the battery pack in the field.
XPAND's BMS features diagnostics, battery state estimate and a flexible system architecture, providing more accurate State of Charge and State of Health data, helping EV operators more accurately estimate how long they can continue to drive their EVs before recharging. The battery system has been tested to meet the strict electromagnetic compatibility requirements of international marine and transportation customers in North America, Europe and Asia.
Manufactured in the U.S. in a fully automated, 700 MWh cell manufacturing and pack assembly facility, XPAND addresses the rapidly growing market for electric bus, tram, and other commercial and industrial EV battery solutions. For example, research firm Technavio recently predicted that the global electric bus market will grow at a compound annual growth rate of almost 27% between 2016 and 2020.
"As the world continues to accelerate its transition to a cleaner, more efficient electricity-based economy, the demand for electric buses, trams, and other commercial and industrial EVs is growing at a rapid pace – as is the competition in this market," says Hong. "Several major EV manufacturers who have started using XPAND believe it will provide them with a competitive advantage in this growing market, enabling them to easily engineer into their EVs a cost-effective, high-performance battery solution that not only meets, but exceeds their safety requirements."