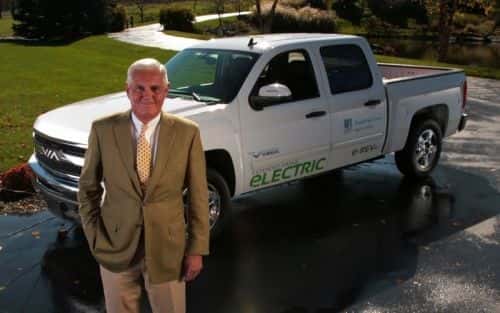 VIA Motors, a company focused on electric vehicle (EV) design and manufacturing, has unveiled new vehicles that it developed in partnership with two of its major fleet customers, Verizon and Pacific Gas and Electric Co. (PG&E).
Verizon and its fleet experts worked with VIA to produce an extended-range electric cargo van that is anticipated to achieve 100 miles per gallon. Two of these vans – which feature 40 miles of all-electric range and are able to drive additional miles by using VIA's onboard electric generator, or 'range extender – will come online in Verizon's operations in New Jersey and New York for testing.
Verizon notes that cargo vans comprise 30% of its fleet. VIA says its electric cargo vans will improve the vehicle's fuel economy by up to 300% and cut emissions in half or more.
PG&E, which has been using some of VIA's extended-range electric pickup trucks for the past year, partnered with VIA to produce electric sport utility vehicles and cargo vans for its fleet.
'VIA's new vehicles have the potential to transform the way we at PG&E manage electrical outages, and to help us provide safer, more reliable service for our customers,' said Greg Pruett, senior vice president at PG&E. 'We're excited about our ongoing work with VIA Motors as we develop new and innovative ways to green our utility fleet.'
PG&E has more than 3,100 alternative fuel vehicles in its fleet, including natural gas vehicles, and hybrid and electric passenger cars.