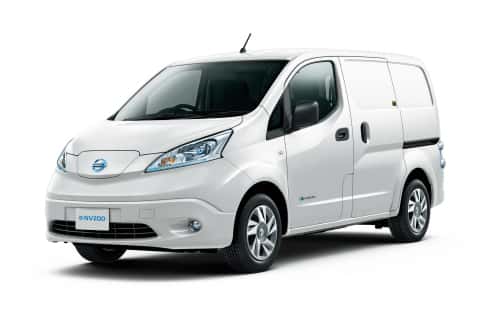 Nissan is working with Portland General Electric (PGE) on a six-week trial to test its prototype e-NV200 electric commercial vehicle in the U.S. market. The Oregon-based electric utility will use the e-NV200 cargo van in its regular operations as a part of an underground crew's fleet, replacing a larger, diesel-powered van.
'Oregon has been a top five market for Nissan LEAF sales in the U.S. due to proactive policies at the state level to encourage EV adoption, as well as robust charging infrastructure,' says Toby Perry, Nissan's director of EV marketing in the U.S. 'If we determine that the e-NV200 fits into the U.S. commercial vehicle market, we expect that Portland would be a leading driver for sales as well.'
The e-NV200's powertrain is based on the same technology used in the LEAF, the company says. The all-electric van can be charged up to 80% of its full capacity in less than 30 minutes when equipped with a quick-charge port and using a fast charger.
'We're excited to see firsthand the impact the e-NV200 can have on our own fleet and to help other companies understand the potential it represents for them,' adds Charlie Allcock, director of business development at PGE.
Another e-NV200 prototype is also being tested in the U.S. with FedEx. Nissan notes that the e-NV200 will go on sale this summer in Europe and later this year in Japan.