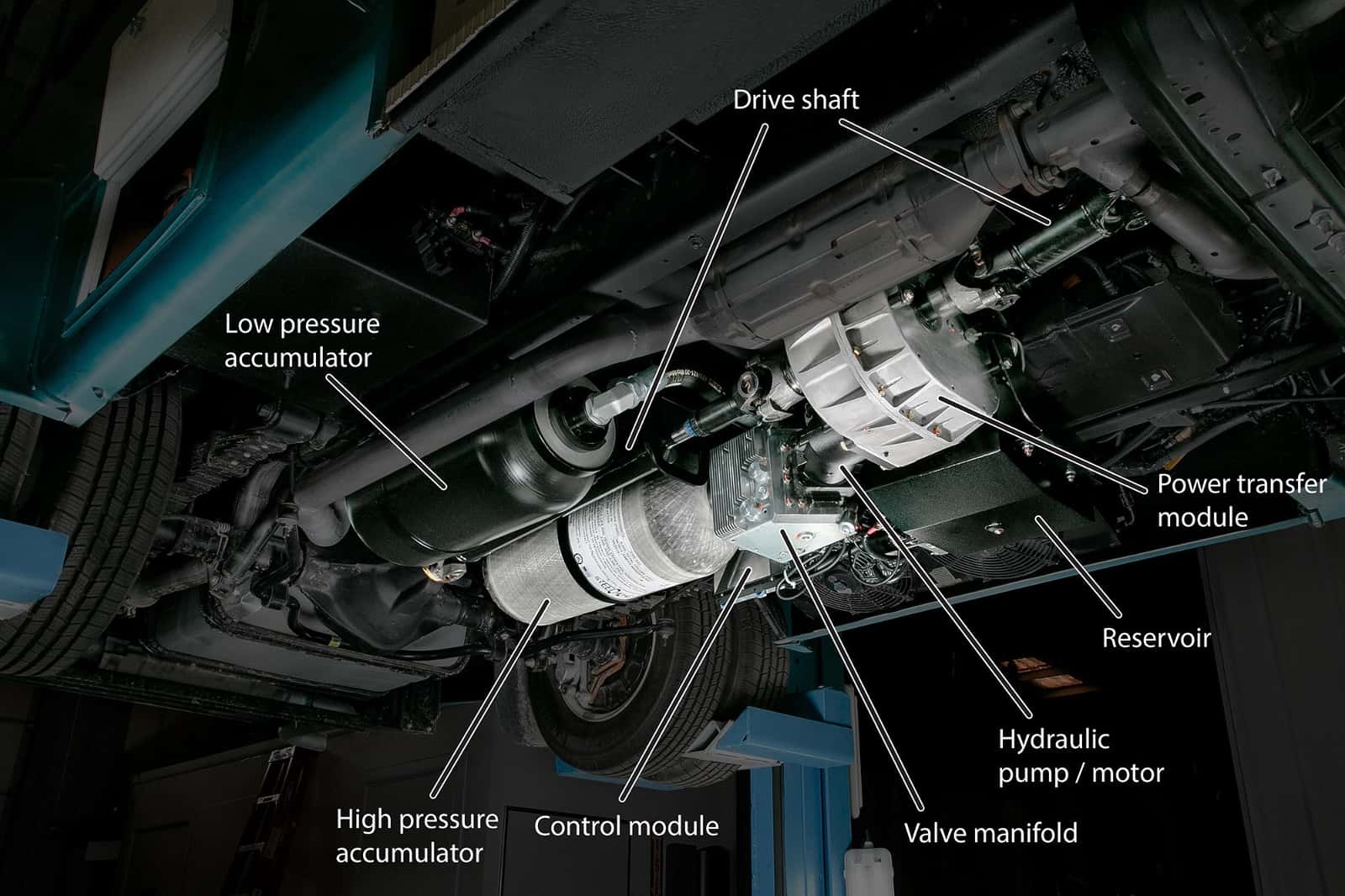 Lightning Hybrids, a Colorado-based developer and manufacturer of hydraulic hybrid systems for medium- and heavy-duty vehicles, is officially introducing to the Mexican market its energy recovery system (ERS) for saving fuel and reducing emissions.
The debut will take place during Expotransporte ANPACT in Guadalajara on Nov. 18-20, and the Lightning Hybrids ERS will be featured on a diesel-powered passenger city bus in cooperation with a local business partner.
As the company explains, its ERS applies a hydraulic system to a vehicle to regenerate braking energy, which is stored and used during acceleration. The system, which does not have electric batteries, uses this otherwise-wasted energy for acceleration and supplements power from the internal combustion engine. Lightning Hybrids says the ERS is compatible with all fuels types and is available for installation on new vehicles and can also be retrofitted to existing vehicles.
"Lightning Hybrids is now able to provide the fleet marketplace in Mexico with a unique hybrid technology which can significantly reduce operating costs by significantly reducing fuel use and vehicle maintenance while transforming fleets to more environmentally friendly operations," says Dave Brosky, vice president of sales, Lightning Hybrids. "We are excited to participate in the Expotransporte ANPACT show and to demonstrate the integral role hybrid systems will play in truck and bus efficiency."