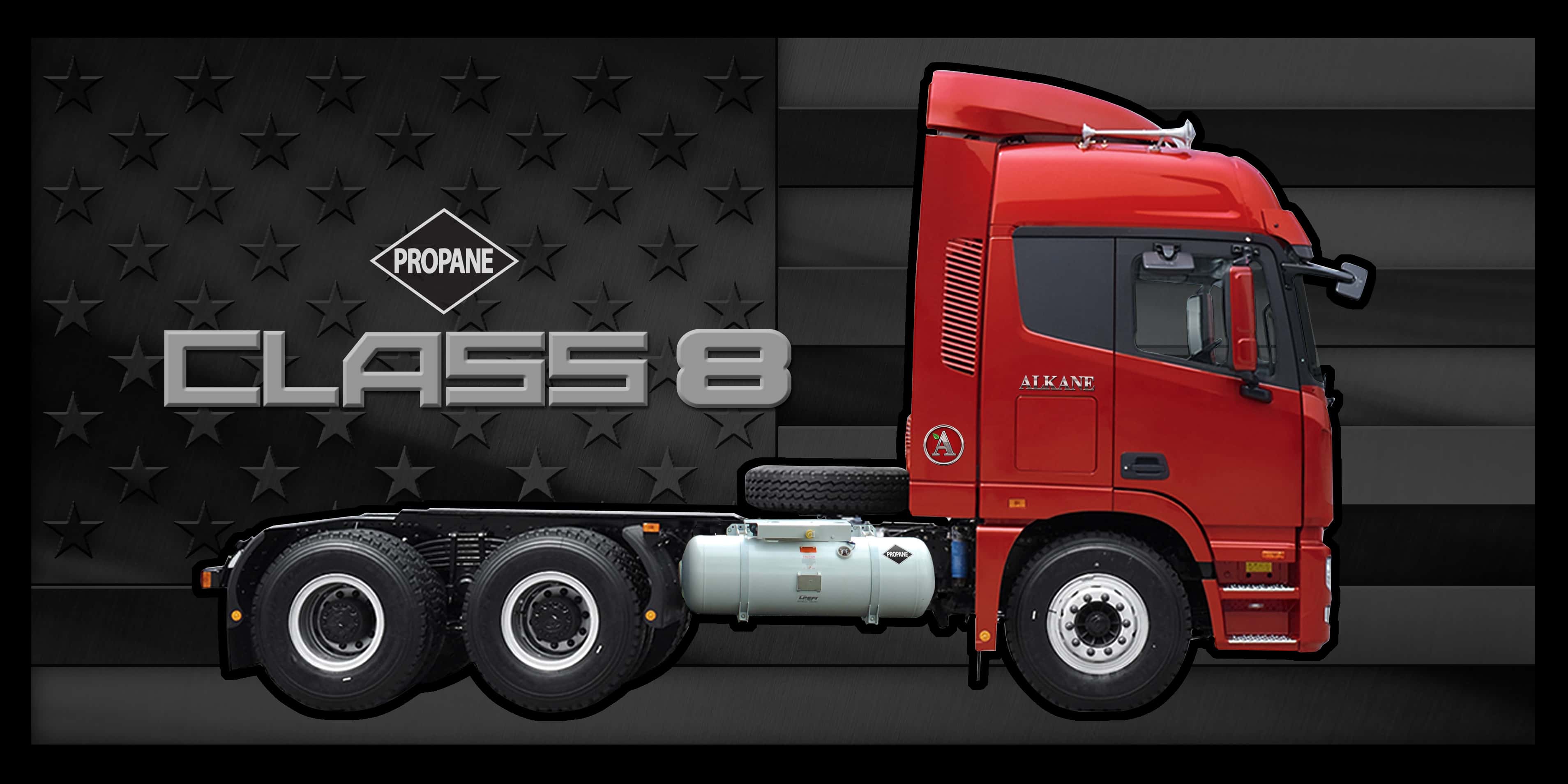 Alkane Truck Co. has announced it will produce a propane autogas (LPG)-powered Class 8 cab-over truck for the long-haul transportation industry.
The South Carolina-based company says the new product will round out Alkane's current alternative fuel truck development plans. As previously announced, Alkane will begin production of a Class 7 cab-over powered by LPG or compressed natural gas (CNG) later this year. The company's Alkane Dominator, a Humvee-type vehicle that will also utilize LPG or CNG, is expected to complete certification and be ready for production in 2017.
As to why the company chose LPG for its Class 8 long-haul truck, Alkane CEO Bob Smith says, "LPG makes the most sense because the distribution is already in place and growing annually. We've been able to get good torque from the LPG-powered engines, and we think it's a perfect fit for the Class 8." The company does not currently have plans to offer the Class 8 with CNG.
Alkane expects the Class 8 trucks to be available for dealer purchase by the end of 2018. They will be assembled in Alkane's South Carolina assembly plant along with the other two preceding models.