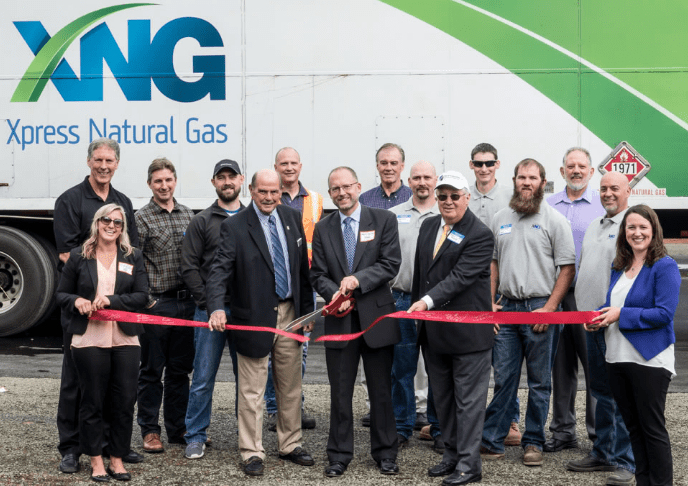 Xpress Natural Gas (XNG) says it has opened the Northwest's first compressed natural gas (CNG) facility at the Satsop Business Park, the 1,800-acre mixed-use business and industrial park located in Grays Harbor County, in Elma, Wash., approximately 30 minutes from Olympia and the I-5 Corridor.
According to XNG, port commissioners and staff, elected officials, and local business leaders recently celebrated the grand opening of the station, which will service regional industries, including anchor customer Port Townsend Paper.
As reported, XNG's CNG distribution terminal in the West Park area utilizes the Williams' natural gas line to fill portable tubes for transport to Port Townsend Paper. XNG says it has invested more than $6 million in equipment and trucks and trailers to support the first phase of its project with Port Townsend Paper.
"XNG's facility is a true testament to the combined value of the park's unique infrastructure, our strategic location for our tenants to serve western Washington and Oregon, and the capability to encourage our customers' growth," says Alissa Shay, manager of business development at the Satsop Business Park.
XNG, founded in 2011, provides trucked natural gas solutions to industrial and utility customers in locations where a pipeline does not provide gas service. XNG claims to operate the largest fleet of high-capacity, all-composite CNG trailers in North America and to be the only provider of CNG services using CNG-powered tractor-trucks.