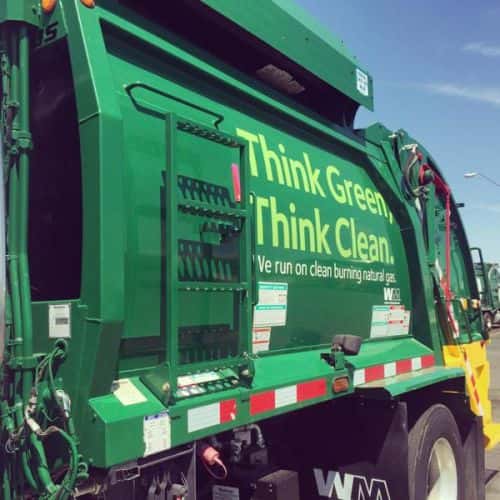 Waste Management recently announced that it is expanding its operations by constructing a new, cutting-edge facility utilizing compressed natural gas (CNG) at RiverPort Business Park in Hardeeville, S.C. The national company says it will create 53 new jobs and invest $23 million at the 25,000-square-foot facility, which will be located on Hwy 17, just off I-95 at Exit 5 in Jasper County.
Pursuing carbon-footprint reduction, Waste Management's Hardeeville facility will boast an entire fleet of new CNG trucks, and the facility will also serve as a refueling station for the vehicles. Waste Management currently operates a company-wide fleet of over 6,000 natural-gas-powered trucks in North America.
The company's Hardeeville project received funding in partnership with the Center for Transportation and the Environment in Atlanta and as part of a competitively selected U.S. Department of Energy cost-shared award for its focus on using CNG. Tracey Shrader, the area president for Waste Management, calls the planned facility "a very exciting project" for the company and local stakeholders.
"We continue to be a leader in our industry by investing in CNG infrastructure and trucks fueled by CNG – a win for our customers, the environment, and Waste Management," says Shrader. "We have called Jasper County home for several decades and look forward to unveiling our new facility and fleet to the community and to our customers. For every diesel truck we replace with natural gas, we reduce our use of diesel fuel by an average of 8,000 gallons per year, along with a reduction of 14 metric tons of greenhouse-gas emissions per year."
"SouthernCarolina Alliance salutes Waste Management on selecting a great location in Jasper County," comments SouthernCarolina Alliance President Buddy Phillips. "RiverPort Park provides access to I-95, two major seaports, and a growing workforce. We are delighted to have this company, a leader in their field, investing in our region in a state-of-the-art, green facility."
"Waste Management is a vital part of our industrial community, and we thank them for expanding and creating 53 new jobs," says Marty Sauls, chairman of Jasper County Council and the Jasper County Chamber of Commerce. "We are proud to have this respected company investing in our community through quality jobs, revenue, philanthropy and civic support."
"Hardeeville is proud to welcome Waste Management as the city's newest business landowner," adds Hardeeville Mayor Harry Williams.
Construction on the new facility is under way, with hiring expected in July.
Truck photo courtesy of Waste Management