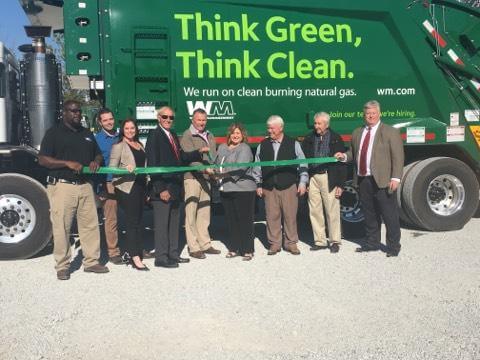 Waste Management and local leaders recently celebrated the official opening of the company's new compressed natural gas (CNG) facility and launch of a CNG truck fleet in Jackson, Tenn.
The company, a Houston-based provider of comprehensive waste management services in North America, began a major transition to natural gas as part of its sustainability efforts years ago and currently operates a fleet of over 6,000 natural-gas-powered trucks.
According to Waste Management, it has been the service provider to the City of Jackson for over 30 years, and Jackson has become a leading city in West Tennessee for its smart growth and livability efforts, led by Mayor Jerry Gist. The city encouraged the use of alternative fuel, and the company considered the conversion of its local fleet the perfect opportunity to support the city's initiatives and to continue Waste Management's work to reduce emissions.
"It started two years ago, when we negotiated a new contract with Waste Management," explained Mayor Gist. "We wanted to see an alternate fuel program in place."
The Jackson hauling site has a fleet of 35 collection vehicles, with 17 of those trucks now fueled by CNG. Dawn Cole, a spokesperson for Waste Management, said, "We are expecting four more trucks by the end of the year and to have our fleet fully converted in the next year to year-and-a-half."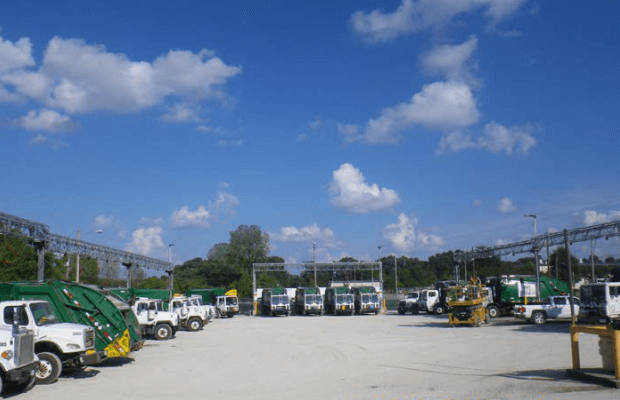 Waste Management made a $7.5 million investment into the current Jackson facility. According to the company, a CNG compound was built on-site, a time-fill fueling area was constructed for the trucks, and upgrades had to be done to the maintenance shop to install the proper safety mechanisms when working on the CNG vehicles.
Waste Management is also able to utilize the local utility company, Jackson Energy Authority, which provides the fuel to Waste Management – making this a true partnership between Waste Management and the City of Jackson. The Jackson site represents the second facility in Tennessee where Waste Management is using CNG to fuel its fleet, joining the company's Nashville location.