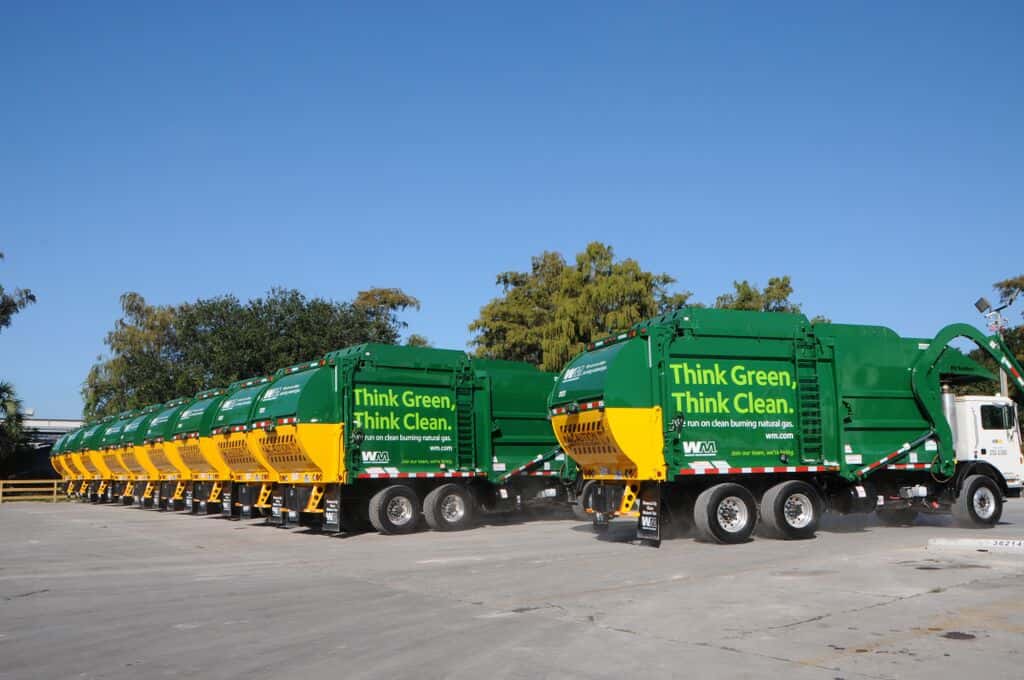 Waste Management has officially launched the first of its compressed natural gas (CNG)-powered waste and recycling collection trucks in Collier County, Fla. The company says this initiative represents an investment of more than $35 million in Collier County over the next four years, including the purchase of 105 new CNG trucks and the construction of the county's first CNG fueling station.
According to Waste Management,  converting the Collier County fleet of collection vehicles to CNG has involved extensive site preparation, trainin, and coordination with local first responders. Prior to the rolling out the first CNG truck into the area, the company needed to build the community's first fueling station. The $1.2 million project included the installation of a series of compressors to prepare the natural gas for 50 timed-fill posts and fast-fill dispensers.
"Waste Management invested in this CNG infrastructure at no additional cost to Collier County residents. In fact, with lower projected fuel costs, we will be able to maintain our superior customer service with low collection rates for the community," says Larry Berg, the company's senior district manager.
Collier County Manager Leo Ochs  comments, "Waste Management's substantial investment in this environmentally responsible technology will benefit our community and hopefully inspire more businesses to look for more sustainable alternatives."
Waste Management has embraced natural gas in its fleet since the early 1990s and now has 4,500 of its vehicles running on CNG throughout North America. For each diesel truck that is replaced by a CNG-powered vehicle, the company says it reduces its consumption of diesel fuel by 8,000 gallons per year.