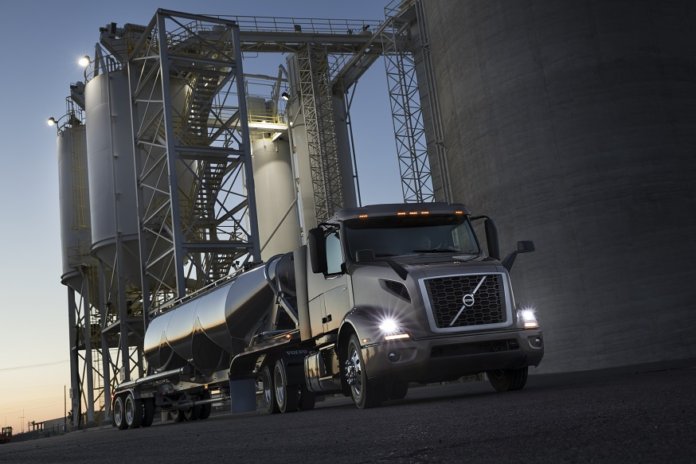 Volvo Trucks is furthering its focus on freight efficiency by offering new Payload Plus packages.
The new packages for the Volvo VNR and VNL series provide significant weight savings, helping to maximize payload and fuel efficiency in weight-sensitive tanker, bulk-haul, and specific dry van and refrigerated applications.
The Payload Plus packages, now available to order, provide a simple, model-based way to shave up to 540 lbs. from Volvo VNR regional-haul models and remove more than 335 lbs. from Volvo VNL long-haul models, according to the automaker.
"Some applications are all about weight, and every pound saved means more payload and greater profitability per job," says Chris Stadler, product marketing manager for Volvo Trucks North America. "We hear from some fleets, particularly in bulk applications, that every pound of additional payload can equate to an additional $10 or more per job, so the Payload Plus packages represent a tremendous business opportunity. Bulk and tanker businesses are typically constrained by weight, not trailer capacity, so reducing weight from the trailer and tractor can translate into greater payload capacity."
"Like our recently introduced Xceed fuel efficiency package for the VNL 760 and 860 models, Payload Plus packages help simplify the truck spec'ing process," explains Allison Athey, product marketing manager for Volvo Trucks North America. "We're focused on helping maximize freight efficiency because nobody can afford to overlook profit-boosting opportunities. Truckload carriers also have a strong opportunity to shift weight from the tractor to their loads so they can exceed previous payload opportunities."