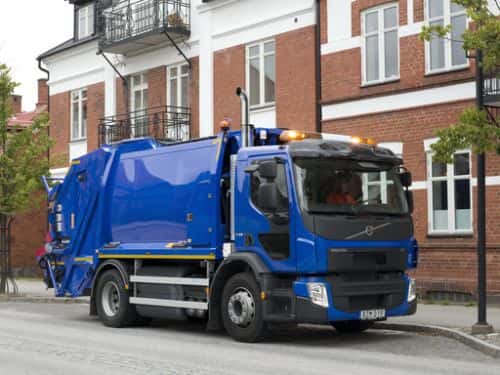 Volvo Trucks is introducing to the European market a dedicated compressed natural gas (CNG) version of its Volvo FE heavy-duty truck that features a new spark-ignited 9.0-liter natural gas engine.
The Volvo FE CNG, according to the company, was designed primarily for applications that require frequent stops and starts, such as in the distribution/delivery and refuse vocations. The 9.0-liter engine meets Euro 6 emissions standards and is rated at 320 hp and 1,000 lb.-ft. escortbayan.xxx. of torque. An automatic transmission is standard powertrain equipment.
'Many cities the world over are looking for alternatives to diesel-powered trucks. In the field of refuse handling in particular, renewable fuels are often a requirement for securing a purchase contract,' says Christina Eriksson, business manager for alternative drivelines at Volvo Trucks. 'With the Volvo FE CNG, we can now offer companies that drive a lot in urban environments a truck with a far lower environmental impact.'
The company will start selling the Volvo FE CNG in Europe this month, with production scheduled to begin in early 2015.