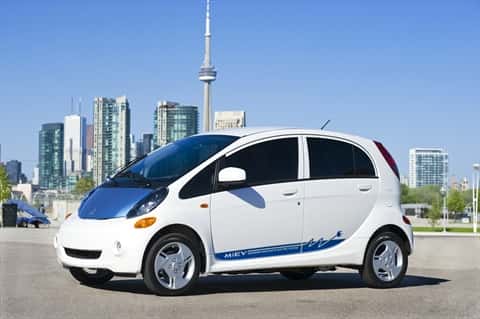 The City of Vancouver, Canada, is acquiring 13 Mitsubishi i-MiEV all-electric hatchbacks for use in the city fleet, replacing gasoline-powered vehicles that are being retired from service.
Mitsubishi says this order is the largest of its kind since the i-MiEV launched in Canada in December 2011. All 13 electric vehicles (EVs) will be delivered by the end of 2012, and the city says it is considering adding another 17 i-MiEVs in 2013.
'The Mitsubishi i-MiEV is Canada's most fuel-efficient subcompact and produces zero tailpipe emissions,' says Shin Fujioka, president and CEO of Mitsubishi Motor Sales of Canada. He adds that the EV has a range of up to 100 miles.
Vancouver city staff will use the i-MiEVs to travel to meetings and worksites, supported by Level II 240 V charging stations that will be installed at city-owned sites. These units can fully charge an i-MiEV from a depleted state in less than seven hours, Mitsubishi says.