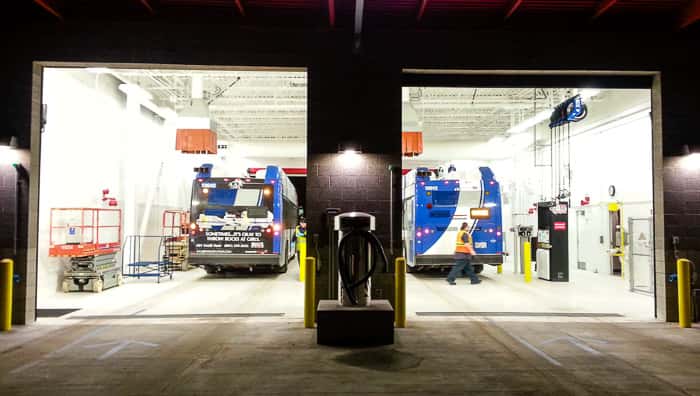 The Utah Transit Authority (UTA) has opened a new compressed natural gas (CNG) fueling facility for its expanding fleet of CNG buses.
UTA says its switch to CNG is part of the authority's continuing effort to improve air quality along the Wasatch Front. With 47 CNG buses at its Central Bus Division and plans to add dozens more by year's end, the authority says it is in the process of replacing all of its older diesel buses with CNG models as the diesel buses go out of service.
The new CNG station has two bays and can fuel up to 250 CNG buses. It also has areas for cleaning and detailing, a brake inspection bay and a fare collection area. UTA says CNG fueling started Dec. 7, and the building will be fully utilized after construction is complete by late 2016.
The authority notes much of the funding used to build the facility and compressor station comes from federal grant funding. The project is the first phase of a UTA effort to expand and modernize its 50-year-old downtown bus facility to support increased bus service.