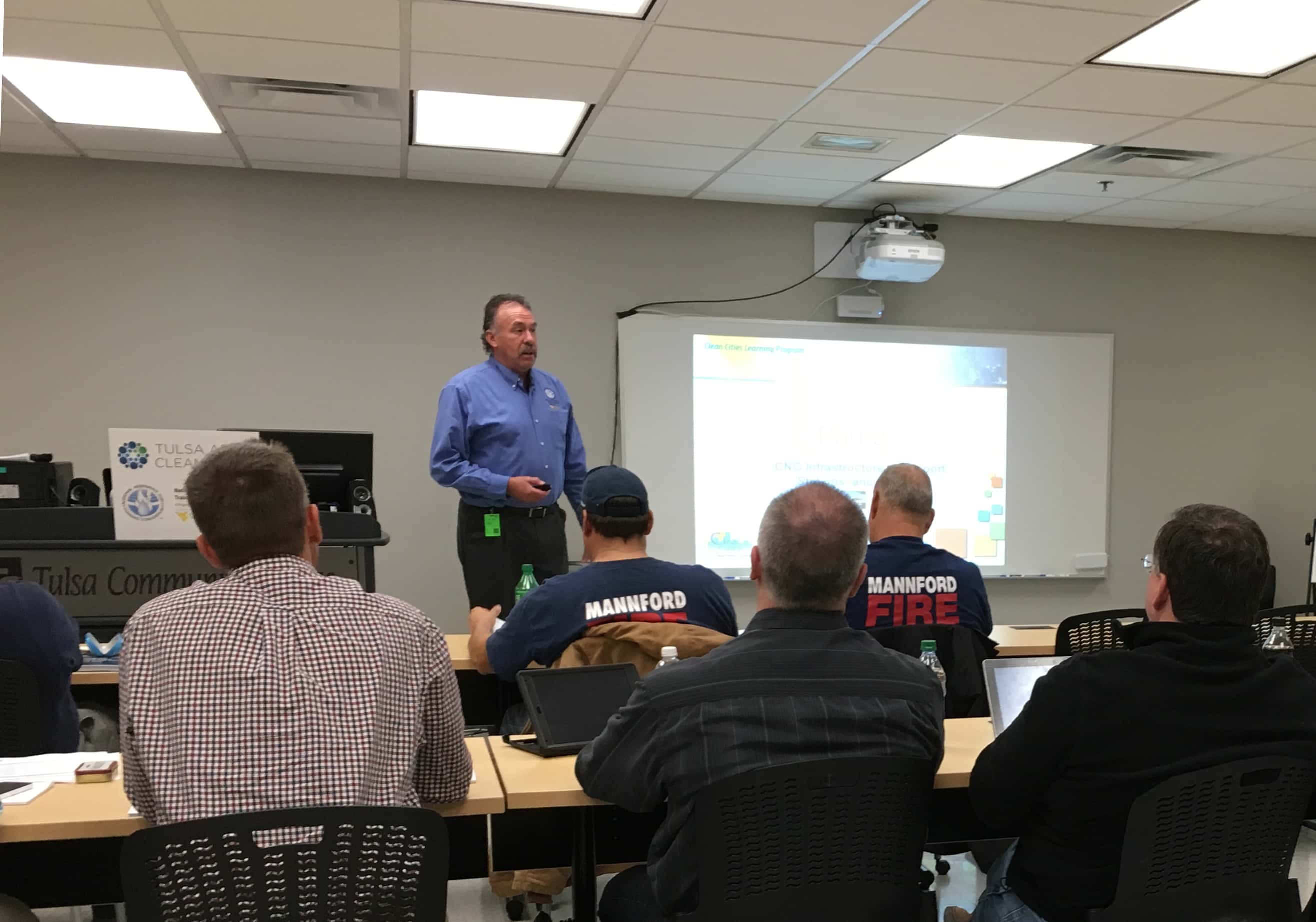 On Tuesday, Tulsa Area Clean Cities (TACC), in partnership with the National Alternative Fuels Training Consortium (NAFTC), launched three newly developed alternative fuel vehicle (AFV) first responder safety training classes at Tulsa Community College in Tulsa, Okla.
Focused on targeted information for firefighters, emergency medical services and law enforcement, these three courses feature techniques to safely respond to vehicle collisions, incidents and injuries involving AFVs. Additionally, the courses include information on alternative fuels, their properties and origins, and ways in which AFVs differ from conventionally fueled vehicles.
Developed by the NAFTC, these courses were made possible by TACC through funding from the U.S. Department of Energy's (DOE) Clean Cities program and were constructed from existing NAFTC first responder safety training materials.
While the previous class incorporated materials for all first responders into a two-day training session, the new classes are geared specifically to each type of first responder: law enforcement, firefighters, and emergency medical services. The partner groups say breaking up the training into separate courses makes it easier for first responders to quickly learn the information they need to do their respective jobs effectively and safely.
"Oklahoma has 324 alternative fueling stations across the state, meaning that most counties have at least one station fueling local alternative fuel vehicles and first responders who need this information," says Broken Arrow, Okla., Fire Chief Jeremy Moore.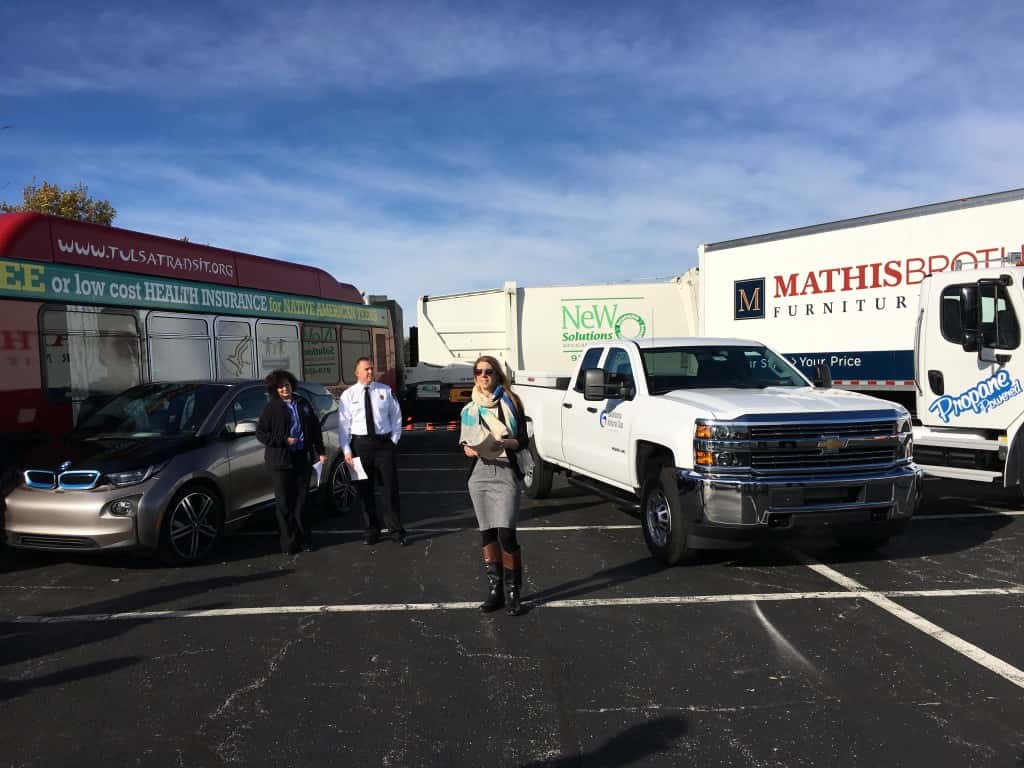 Tulsa Clean Cities Coordinator Adriane Jaynes adds, "Tulsa Area Clean Cities is proud to partner with NAFTC through a grant from the Department of Energy to develop this set of curricula which will be utilized by first responders across the county. We are also proud that it is being offered in Tulsa for the first time anywhere."
Trainees from seven states across the country showed up to learn the new materials and view vehicles up close at an AFV display, which featured compressed natural gas, propane, electric and hybrid vehicles.
"With increased alternative vehicle use, the chance of these new technologies being involved in a collision also increases," says Bill Davis, NAFTC director. "Firefighters, emergency medical services and law enforcement need to be trained on the proper procedures for safely addressing incidents involving these new technologies so they can work together to secure accident scenes and save lives."
Cover photo: NAFTC Safety Instructor Jeff Julian leads a class of firefighters through information on safety procedures for car crashes involving alternative fuel vehicles.
Inside photo: Tulsa Clean Cities Coordinator Adriane Jaynes addresses a press conference at an AFV display. Judy Moore from NAFTC and Broken Arrow Fire Chief Jeremy Moore stand in the background among a CNG transit bus, CNG refuse truck, CNG delivery truck, BMW i3 electric vehicle, and two propane trucks.