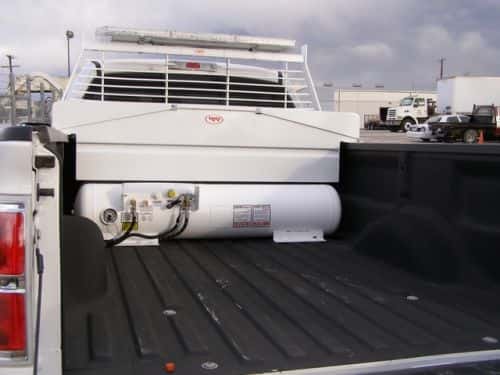 The City of Temple, Texas, in partnership with CleanFUEL USA, is converting 11 of its fleet vehicles to run on propane autogas, joining five that are already upfitted with autogas systems.
Ashley Williams, the city's sustainability and grant manager, tells NGT News that CleanFUEL USA will be converting 10 light-duty pickups (a mix of Ford and GM trucks) and one Chevy Tahoe. All of these vehicles will feature bi-fuel propane autogas systems from IMPCO Automotive.
Like a number of fleets, Temple had tried alternative fuels many years ago, and the results were less than stellar. But decades-old propane vehicle technologies are a far cry from what is available on the market today, with advanced systems having ironed out cold-start difficulties and related performance bugs.
Temple itself tried autogas again in 2011, using a ROUSH CleanTech platform. This time, the results were significantly better, leading to the conversion of two Crown Victoria police cruisers and three light-duty pickups. These propane vehicles have been in service in the municipal fleet since last summer.
Williams says the city is getting propane autogas for about $1.50/gallon, not including the $0.50/gallon federal alt-fuel excise tax credit. The vehicles refuel at the city's fleet service center, where STAR TEX Propane out of Waco had supplied a 1,000-gallon propane tank and associated refueling equipment.
Photo courtesy of the City of Temple