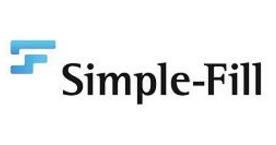 Simple-Fill Inc., an Ohio State University spin-off that develops natural gas compression technologies, says it has raised $420,000 of a possible $450,000 round for the development of new compressed natural gas (CNG) compressor technologies, according to a report from Columbus Business First.
According to the company, Simple-Fill is aiming to develop technology that would enable more small and midsize fleets to adopt CNG as a transportation fuel.
The report notes that the company raised $1.7 million one year ago to set up pilot projects with two fleet customers, including Safelite Group Inc.
According to Simple-Fill, it is creating "a new compression paradigm" using a liquid piston approach, near isothermal compression, no high-tolerance parts, no moving parts, a no-leak compressor, and low noise.
The company states that it leverages liquid to compress, cool and dehydrate natural gas, eliminating the complexity and cost of traditional compression methods and enabling more industries to take advantage of these new capabilities. In addition to being more cost-effective, Simple-Fill's technology helps companies using fleet vehicles to improve their carbon footprint and, further, evolve with the future of fuel.