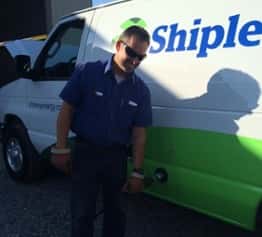 Shipley Energy, a Pennsylvania-based provider of oil, natural gas, electricity and propane, says its propane-powered service vans are reducing emissions and saving the company money.
According to a Central Penn Business Journal report, Shipley Energy recently converted seven of its vans to run on both propane and gasoline, and company representatives said the vehicles operate just as well as conventional vans but emit less greenhouse gas emissions and altogether offer annual fuel cost savings of over $8,000.
The report adds that Shipley Energy received state funds to help convert its vans to propane, and the company also operates some natural-gas-powered tractors and has installed an electric vehicle charging station at its office.
The full report is available here.
Photo courtesy of Shipley Energy's website.