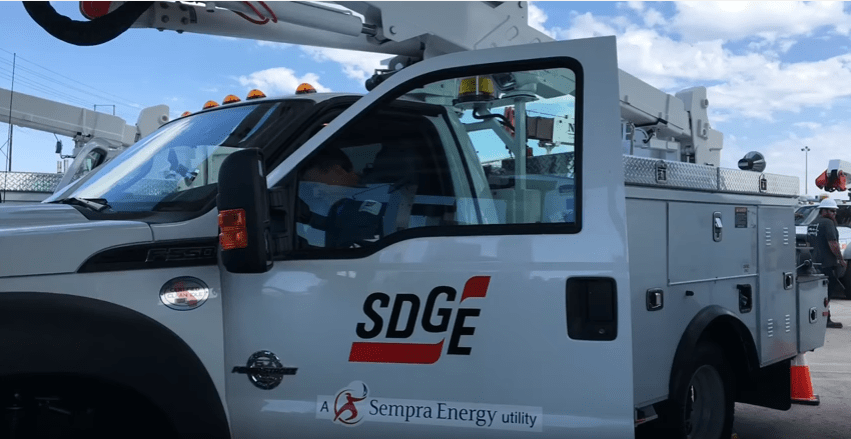 San Diego Gas & Electric (SDG&E), an energy company that encourages the adoption of electric vehicles (EVs) and supports energy-efficiency programs, says it has signed a memorandum of understanding (MOU) with XL Hybrids, a developer of hybrid truck solutions, to purchase up to 110 of their plug-in, electric-hybrid truck systems between 2017 and 2020.
According to SDG&E, this move will upgrade the company's fleet vehicles as part of the company's larger commitment to improve air quality and reduce harmful emissions created by the transportation sector.
The hybrid truck developer says that XL Hybrids' system can convert commercially available gasoline-powered trucks into electric hybrids, powered, in part, by energy generated by the sun and wind. As reported, the conversion of these gas trucks will deliver a 50% improvement in miles driven per gallon, reduce operating costs, extend the life of the vehicles and increase the overall range of SDG&E's fleet.
SDG&E notes that this commitment to transform its fleet builds on its efforts to partner with customers who are seeking to expand their use of alternative-fueled passenger and freight vehicles, trucks, buses, forklifts and cranes, among other solutions, to reduce emissions along highly trafficked city streets, highways and seaports.
Further, as part of the company's Power Your Drive program, the company has also committed to installing 3,500 EV charging stations at apartments, condos, businesses and disadvantaged communities where currently few, if any, charging stations exist.
"We expect to deliver more than 40 percent of our electricity in 2017 from renewable sources, and, as we decarbonize electricity, today's announcement delivers a new solution for reducing the transportation emissions of employees who annually drive a significant number of miles throughout Southern California," says Jeff Martin, SDG&E's chairman, president and CEO.
"Not only will our fleet vehicle transformation create cleaner air for our community, it also will provide a path for reducing vehicle operating expenses for the benefit of our customers," he adds.
Overall, SDG&E intends to convert more than 20% of its fleet to alternative-fueled vehicles by 2020. In addition to this MOU and to aid in this goal, the company recently purchased more than 30 new plug-in, electric-hybrid "bucket" trucks.
The company says that these clean air vehicles are expected to eliminate more than 907,000 pounds of greenhouse-gas emissions, which is equivalent to removing nearly 100 cars from the road for a full year. The new trucks have an onboard battery system that eliminates the need for engine idling when crews are called out for repairs, and they are reducing emissions and noise in neighborhoods.
The company announced the launch of its new XLP plug-in hybrid vehicle upfit solution last week.
As previously reported, XL Hybrids was called on to retrofit 21 Ford F-59 trucks for AmeriPride Services with its XL3 Hybrid Electric Drive System and also to retrofit Seattle's fire department ambulances.