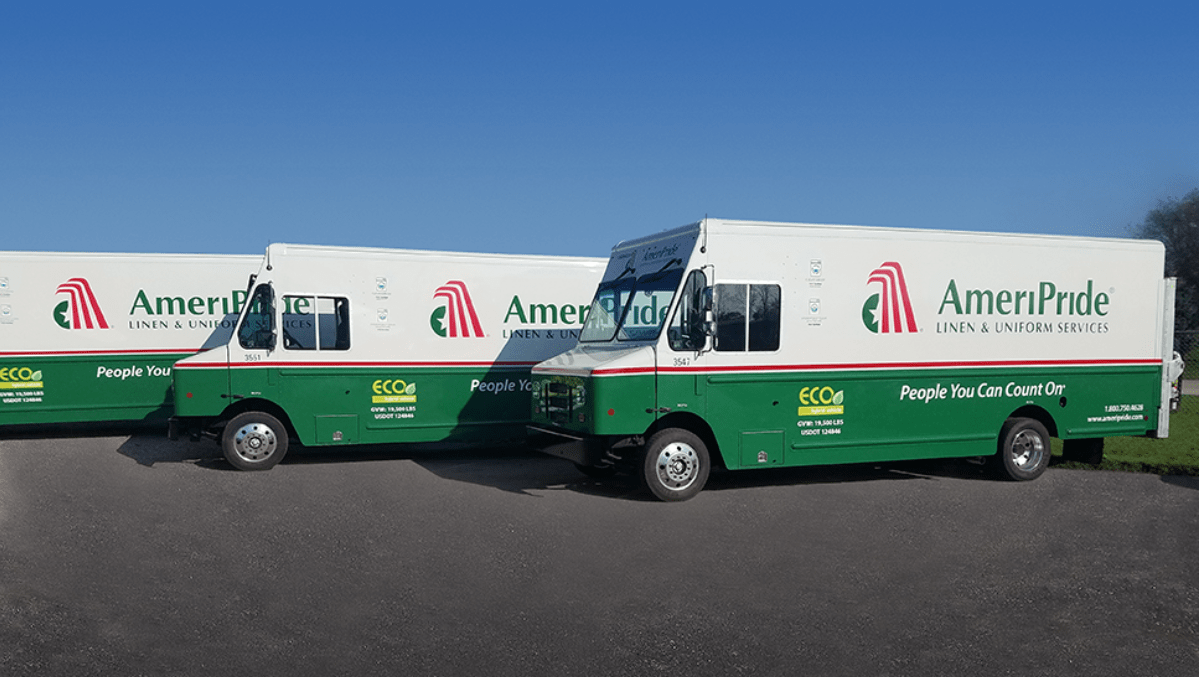 AmeriPride Services has ordered 21 Ford F-59 trucks featuring XL Hybrids' XL3 Hybrid Electric Drive System to be delivered by the end of this year.
According to XL Hybrids, AmeriPride will use the hybrid-electric F-59 trucks for uniform rental and linen supply delivery in North American metropolitan markets, including Arizona and Minnesota.
"Adding hybrid-electric technology to our fleet allows us to reduce AmeriPride's carbon footprint and save money," says Banny Allison, fleet services manager at AmeriPride Services. "Our pilot programs using hybrid-electric technology have been successful, and we want to continue incorporating alternative fuels into our fleet to become more sustainable."
These hybrid-electric F-59 trucks are the latest on-road deployment of XL Hybrids technology by AmeriPride, which already operates a fleet of hybrid-electric service vans with XL3 systems in Canada.
Since 2013, AmeriPride Services fleet vans with XL Hybrids technology have driven more than 300,000 road miles, yielding a 24% improvement in MPG and reductions in both CO2 and NOx. This translates to nearly 4,500 gallons of fuel saved and a reduction of 40 metric tons of CO2. Over the projected 10-year life of these vans with XL Hybrids technology, AmeriPride is expected to reduce approximately 17,000 gallons of fuel and more than 160 metric tons of CO2.
XL Hybrids says the F-59 platform, with payloads exceeding 15,000 pounds, is ideal for food, linen and package delivery fleets.
As previously reported, the XL3 hybrid system leaves the engine, transmission, fuel system and exhaust system completely intact. Fleets maintain the complete original equipment manufacturer warranty and get a three-year, 75,000-mile warranty from XL Hybrids on the XL3 hybrid powertrain.
In addition, all field results are being captured by XL Hybrids' proprietary wireless data connectivity system, XL Link, which tracks key performance indicators such as MPG, vehicle duty cycle and CO2 emissions reduction.
"We are pleased to support forward-thinking organizations like AmeriPride that see the value in looking long term and investing in clean energy technology," says Clay Siegert, XL Hybrids' co-founder and chief operating officer. "Our customers are leaders in their respective industries because they make decisions backed by data. They see that XL Hybrids provides solid [return on investment] and know that we are continuing to innovate to deliver a competitive advantage to their fleet programs."
These F-59 hybrid-electric upfits were completed by XL Hybrids' installation partner, A-1 Alternative Fuel Systems, in Elkhart, Ind.