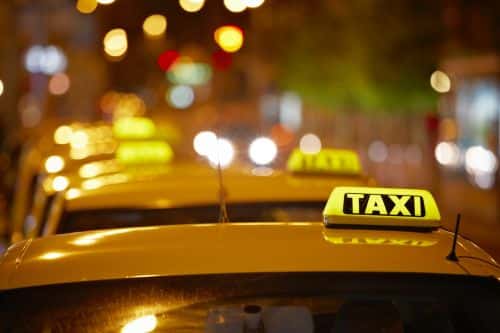 The San Diego County Board of Supervisors has approved a $360,000 program to entice airport cabdrivers to buy alternative fuel taxis.
The board says the pilot project will give cab owners $4,000 rebates to scrap their older, gasoline-powered taxis and buy newer, alternative fuel vehicles, such as hybrid electric cabs or ones powered by compressed natural gas.
Supervisor Greg Cox, who brought the idea to the board, says the program could mean cleaner air for everyone: taxi passengers at San Diego International Airport, people living in surrounding neighborhoods, and the entire region.
Cox says that the pilot program was intended to complete the effort the San Diego County Regional Airport Authority started several years ago to convert the fleet of taxicabs that serve the airport to less-polluting vehicles.
Officials from the county's Air Pollution Control District (APCD) say 271 of the estimated 354 taxis that regularly serve the airport have already converted to cleaner vehicles, but 83 remain older-model, gasoline-powered cars and vans. APCD will oversee the rebate program.
The program will be paid for with money that the Department of Motor Vehicles collects from a $4.00 annual fee on vehicle registrations and gives to local governments to pay for projects.