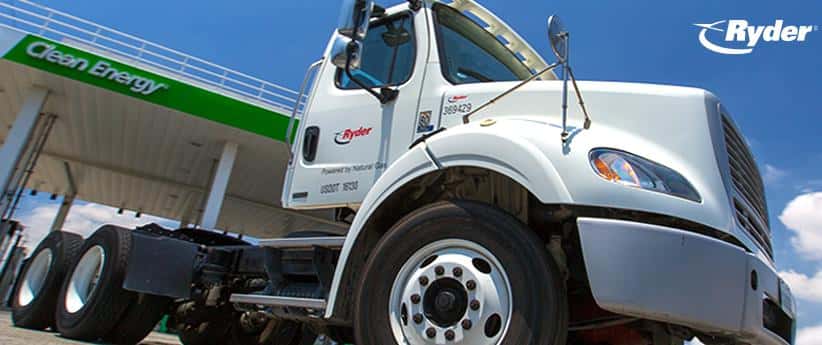 Ryder System Inc. and Clean Energy Fuels Corp. have announced an agreement for Ryder to switch the fuel at its stations in Orange and Fontana, Calif., to Clean Energy's Redeem renewable natural gas (RNG). The fuel at the two stations will be available in both compressed natural gas (CNG) and liquefied natural gas (LNG) to individual and public fleet vehicles.
"Our decision to use 100 percent renewable natural gas is based upon our ongoing commitment to ensuring we are delivering solutions that help our customers reduce greenhouse gas emissions," says Scott Perry, Ryder's vice president of supply management and global fuel products.
Ryder is a leader in natural gas vehicle solutions for the commercial transportation industry, with more than 40 million miles of experience, 18 strategic NGV maintenance markets, and more than 4,000 NGV-trained personnel.
As part of the fuel agreement, Clean Energy also will be providing station maintenance services at the two aforementioned Ryder facilities.
Clean Energy's Redeem-branded RNG is derived from biogenic methane or biogas, which is methane that is naturally generated by the decomposition of organic waste. The methane gas is then processed, purified and sent into the interstate natural gas pipeline.
"After launching Redeem as a commercial fuel just two short years ago, Clean Energy is on track to deliver over 40 million gallons this year," says Harrison Clay, president of Clean Energy Renewables.
"Ryder's leadership to provide Redeem at their two stations in Southern California will now expand the benefits of the cleanest fuel to Ryder commercial customers' fleets operating hundreds of additional heavy-duty trucks and other vehicles."