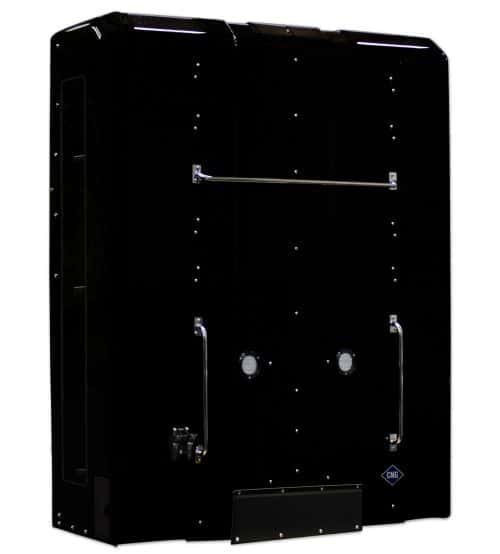 Quantum Fuel Systems Technologies Worldwide Inc. has announced that its Q-Cab160 and Q-Cab180 compressed natural gas (CNG) storage system product series is now available through the Ryder System Inc. network.
In late July, Quantum launched the new back-of-cab series, whose lightweight, three-tank CNG module can be configured either as a Q-Cab160 (160 DGE) or a Q-Cab180 (180 DGE).
Quantum says Ryder, a commercial fleet management, dedicated transportation and supply chain solutions company, is now able to offer its CNG fleet customers the needed capacity in a single module and the benefit of weight reduction and fuel efficiency with this new product series.
'Ryder continues to be a leader in successfully implementing CNG vehicle solutions in a broad range of applications from local delivery to regional distribution and long-haul applications,' comments Brian Olson, president and CEO of Quantum. 'Ryder is now opening a new frontier in CNG for long-haul trucking."
Photo courtesy of Quantum Fuel Systems Technologies Worldwide Inc.