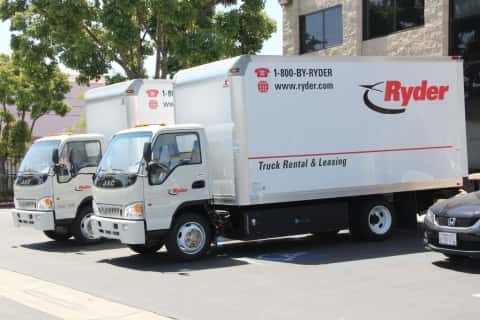 Ryder System Inc. is expanding its alternative fuel offerings for fleet leases and rentals with the addition of more than three dozen medium-duty trucks that run on compressed natural gas (CNG).
The new vehicles include 20 Greenkraft Inc. cab-over trucks with the 6.0-liter GM engine and 19 Navistar International TranStar trucks with Cummins Westport Inc.'s 8.9-liter ISL G engines. They join Ryder's extensive heavy-duty natural gas vehicle fleet, which numbers more than 300 tractors.
The company notes that the new CNG trucks, which range in gross vehicle weight from 16,000 to 33,000 pounds, can be leased or rented in California. Ryder will be maintaining these initial 39 trucks at its facilities in Orange, Fontana, Rancho Dominguez and West Sacramento.
Funding for the incremental cost of the vehicles was provided by the California Energy Commission and the Mobile Source Air Pollution Reduction Review Committee. The grants have enabled Ryder to rent/lease the CNG vehicles at a cost that is comparable to traditional diesel trucks.