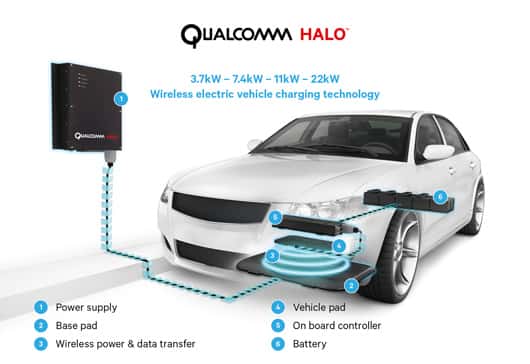 Ricardo has licensed Qualcomm Halo technology to commercialize wireless electric vehicle charging (WEVC) systems for plug-in hybrid electric vehicles (PHEVs) and electric vehicles (EVs). Under the terms of the agreement, Qualcomm has granted Ricardo a royalty-bearing technology license to develop, make and supply WEVC systems for automobile manufacturers.
According to Ricardo, WEVC is an enabling technology for automakers to drive mass adoption of EVs and PHEVs by simplifying charging. There is no need to "plug in," as vehicles automatically resume charging when equipped with the proper hardware and parked in a WEVC-enabled spot.
Ricardo, working with Qualcomm, will design and build WEVC systems that meet automakers' requirements for wireless charging. This includes the need for higher power, faster charging and different deployment methods, such as buried charging pads, which charge SUVs, taxis and autonomous vehicles.
Oak Ridge National Laboratories recently debuted a 20 kW wireless charging system of its own that has achieved a 90% efficiency rate – nearly matching the charging rates of standard plug-in chargers.