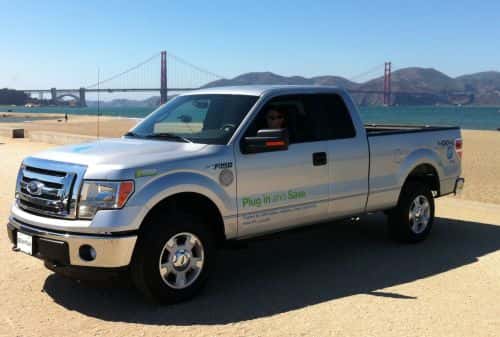 Quantum Fuel Systems Technologies Worldwide Inc., a company specializing in natural gas, hybrid-electric and hydrogen vehicle technologies, says it is displaying its plug-in hybrid-electric Ford F-150 pickup trucks during the High-Efficiency Truck Users Forum (HTUF) conference this week. A vehicle will be available on-site for test drives, the company notes.
'The PHEV F-150 is an ideal solution for fleet managers who want to substantially lower their operating costs, while also reducing greenhouse gas emissions and meeting corporate sustainability goals,' says Brian Olson, CEO of Quantum.
Quantum's F-Drive parallel-drive system, which is scheduled to go into production in June 2013, yields an all-electric range of 35 miles. In hybrid mode, a PHEV F-150 can travel approximately 600 miles on a single tank of gasoline, the company adds.
Quantum will be at booth 403 at HTUF, which is presented by CALSTART.