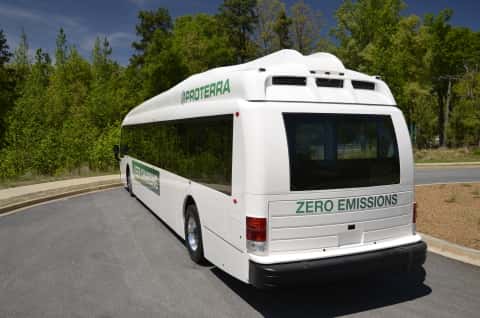 Proterra, a manufacturer of zero-emission fleet vehicles, says one of its electric transit buses recently traveled more than 700 miles in a 24-hour period: a mark that the company says is a record for a such a battery-electric bus.
This bus was being tested according to standard company procedures before delivering product to a customer – in this case, a transit company based in the southeastern U.S. Proterra says the bus was 'charged periodically throughout the day' via the company's proprietary fast-charge technology.
'This record offers definitive proof that all-electric Proterra buses combine all the durability and functionality of conventional buses, while significantly reducing total cost of ownership, fuel consumption and greenhouse emissions,' says Garrett Mikita, CEO of Proterra. 'We are even more proud of the fact that we demonstrated this performance using a regular production bus with the same features and performance we build into all our buses.'
The vehicle is set to go into revenue service within the next few months, according to Proterra.