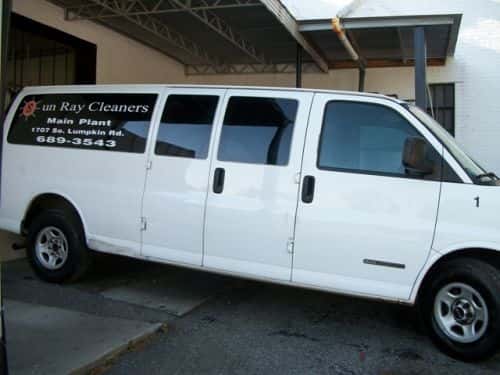 Georgia-based Sun Ray Dry Cleaners recently partnered with Alliance AutoGas to convert a pair of GMC Savanna service vans to run on propane. Sun Ray is the first dry-cleaning business in the Columbus, Ga., area to pilot propane-powered fleet operations.
Alliance AutoGas partner Force 911 sent out its mobile team to convert the vehicles in a local garage that Sun Ray reserved. Each of the vans – which are model-year 2005 and 2008 – use the Prins VSI bi-fuel autogas system and have 18-19 gallons of on-board propane storage. This equates to approximately 200 to 220 miles of propane-powered range.
Alliance AutoGas is coordinating fuel supply for Sun Ray, as well as training the company's drivers to safely operate and refuel the new propane-powered vans.