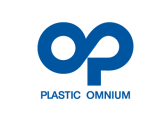 Plastic Omnium says it has introduced a next-generation plastic tank for plug-in hybrid electric vehicles (PHEVs) in anticipation of high growth across the hybrid market.
According to the company, the plastic tank, featuring new INWIN technology, is 40% lighter than the metal model currently fitted on the majority of PHEVs. Plastic Omnium says the tank is designed to withstand the pressure created by fuel vapor when the vehicle is in electric-drive mode over long periods of time.
The company asserts that the technology is covered by 163 patents.
An initial tank will be delivered in December 2016 for Hyundai's PHEVs in South Korea. By the year 2018, seven additional models for three other automakers in Europe and Asia will be fitted with Plastic Omnium's technology.