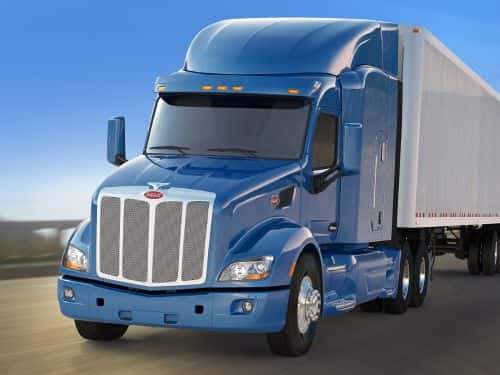 Peterbilt Motors Co. says its Model 579 Class 8 truck has attained SmartWay designation from the U.S. Environmental Protection Agency (EPA), which acknowledges the vehicle's clean and fuel-efficient features.
Central to the 579's design is new aerodynamic styling that improves performance and productivity, the company says. The truck also offers optimized powertrain configurations that include the PACCAR MX engine and PACCAR by Eaton transmissions, which can be synchronized to achieve the highest possible fuel economy for a given application.
'Achieving the EPA's SmartWay designation is a validation of our extensive design of testing process,' says Landon Sproull, Peterbilt's chief engineer. 'The continuous refinement of aerodynamic efficiency through hundreds of iterations of computational fluid dynamics, wind tunnel testing and customer feedback has resulted in best-in-class performance.'
Peterbilt's lineup of SmartWay-designated vehicles also includes the Model 587, Model 386 (diesel and liquefied natural gas (LNG)), and Model 384.