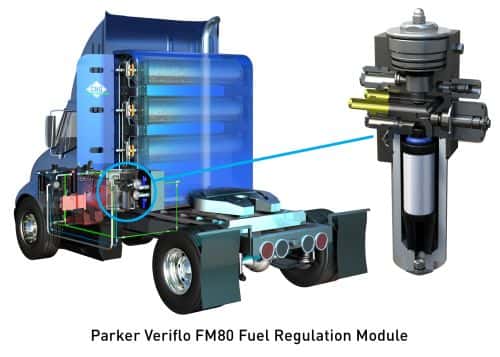 Parker Hannifin Corp., through its Veriflo Division, has presented three compressed natural gas (CNG) solutions at the 2015 Alternative Clean Transportation (ACT) Expo in Dallas.
The company has introduced the FM80 fuel regulation module, a fully integrated CNG flow control and regulation system for medium- and heavy-duty vehicles with 5- to 12-liter engines.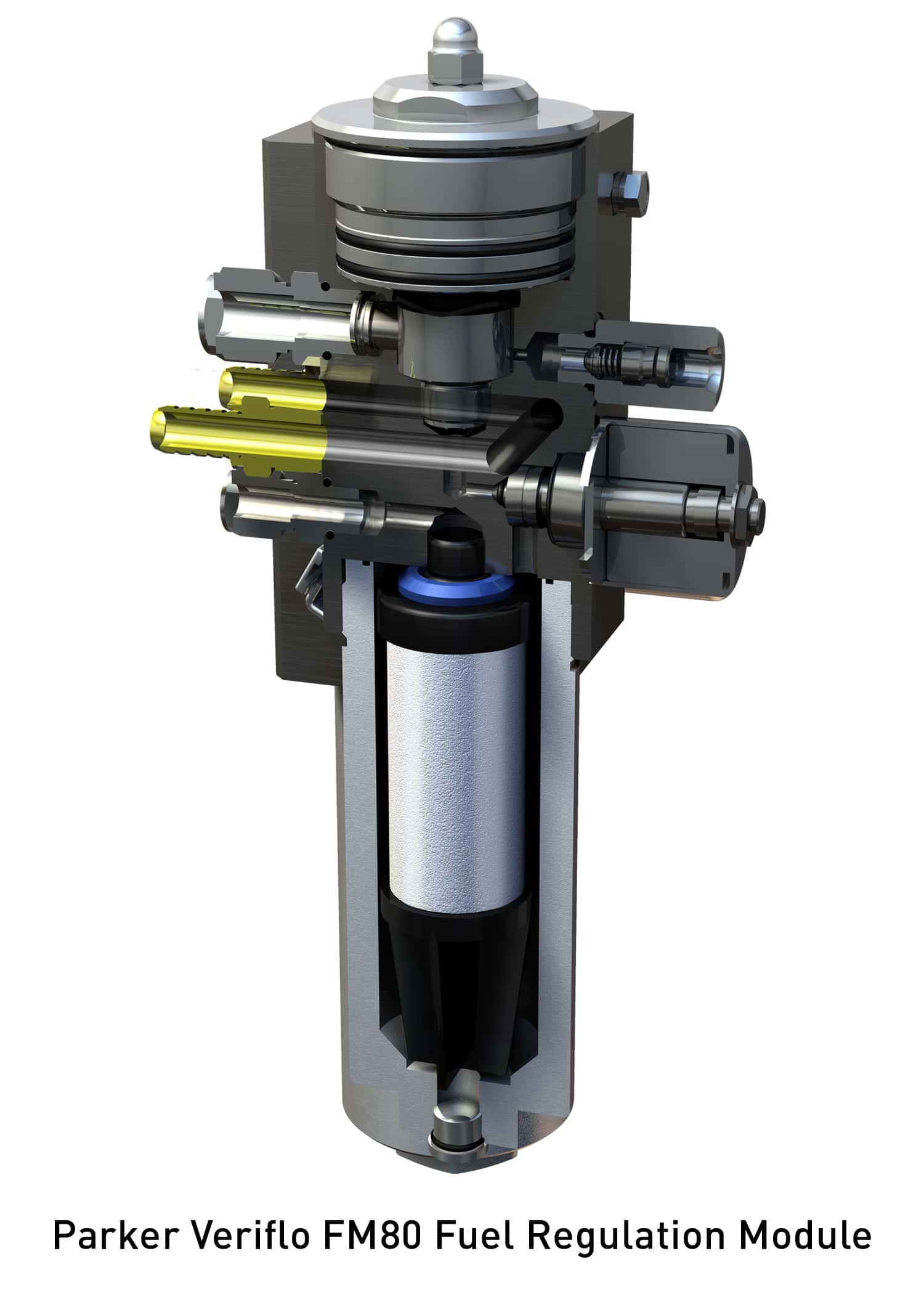 Parker says its FM80 withstands extreme variations in temperature, flow, vibration, supply pressure and gas composition. The company adds that the module features a metal piston-style regulator, coalescent filters, pressure sensors, a lock-off solenoid valve, heat exchanger, and low-pressure relief valve, in addition to other components.
According to Parker, the FM80 is designed to achieve a nominal flow rate of 175 lb/hr /80 kg/hr and low-pressure operating parameter of 250 psig. The company also claims the product increases the usable range of CNG vehicles by 3% to 5%.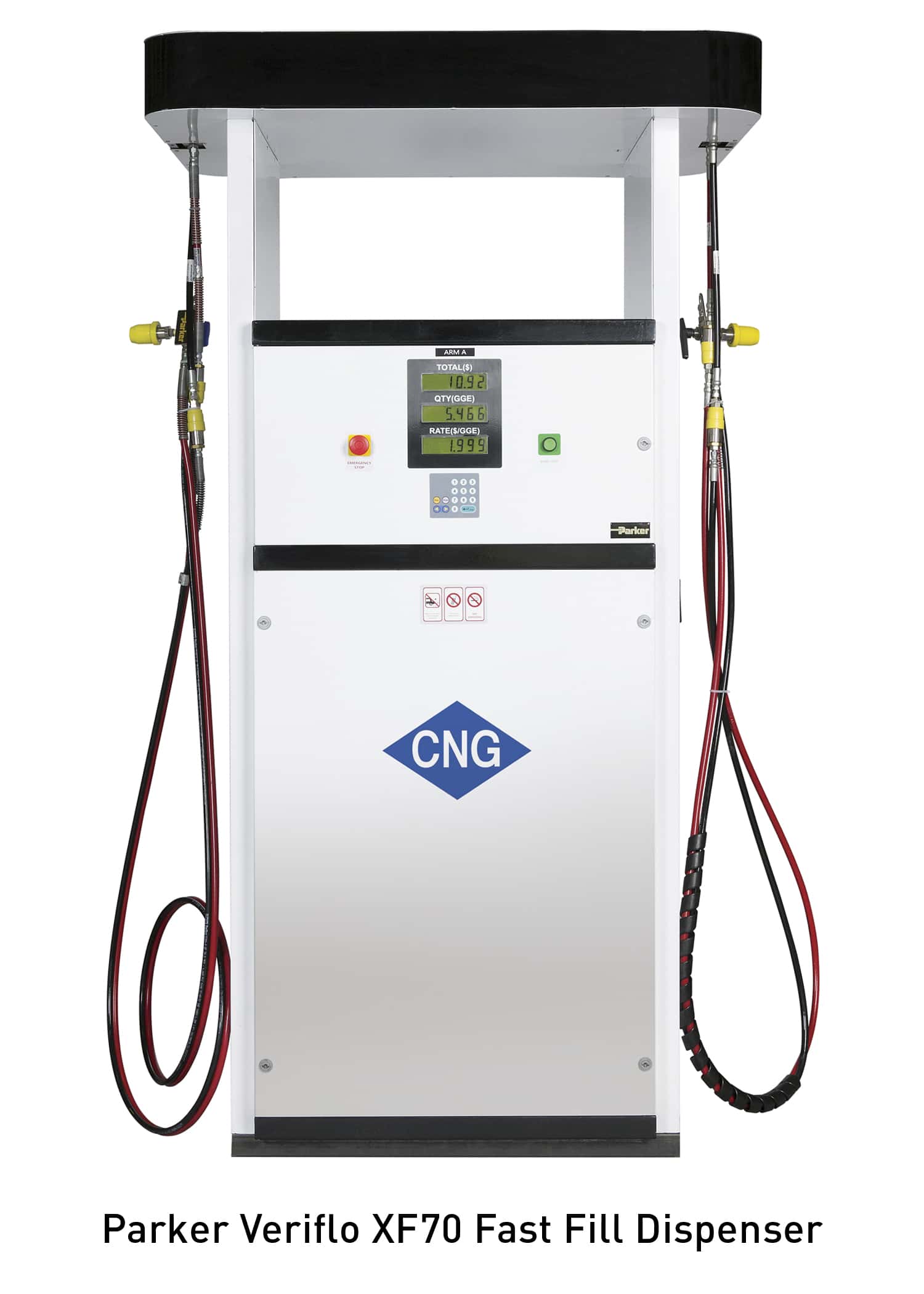 In addition to the FM80, Parker has showcased two integrated CNG fueling dispensers engineered for heavy-duty fleets: the Parker XF70 fast-fill dispenser and the TF25 time-fill system.Â
With over 600 installations worldwide, the XF70 is designed for high-flow (155 lb/min / 70 kg/min), high-cycle CNG applications and has a 4:1 safety factor on all pressure-rated metal parts, according to Parker.
The company says the internet-enabled CNG dispenser offers plug-and-play remote diagnostics and maintenance, as well as features certified components from Parker, an ANSI NGV 4.1/CSA 12.5-compliant design, and ANSI/NGV 4.2/CSA 2.52-certified hoses.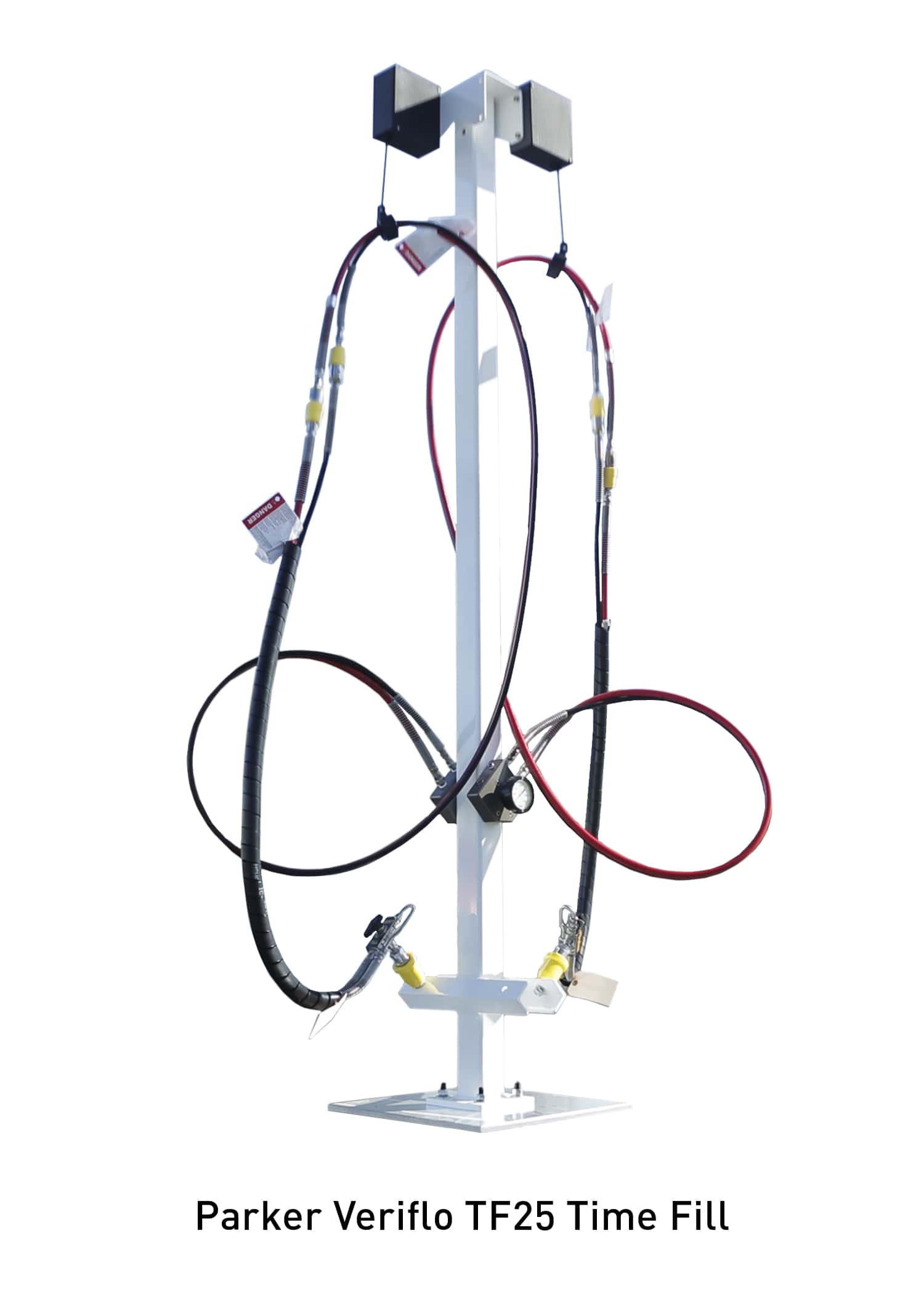 Furthermore, the XF70 has National Conference on Weights and Measures (NCWM) certification and certification pending with CSA.Â
 Â
The company, meanwhile, says its TF25 time-fill CNG dispenser features an integrated anodized aluminum distribution manifold for the lowest number of connections for four fueling points, as well as a large throughput hose and tubes for the least pressure drop across the system.