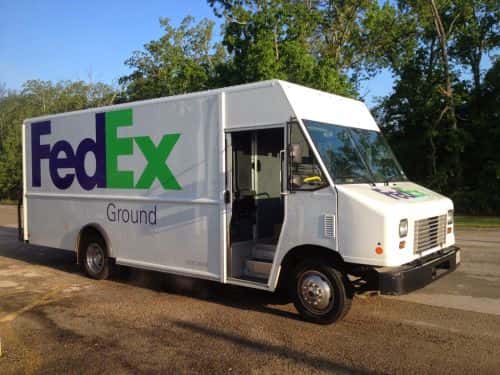 A Texas-based FedEx contractor has begun transitioning his fleet of delivery vehicles to run on compressed natural gas (CNG), starting with a step van built off a Ford F-59 stripped chassis and featuring a Westport WiNG Power System.
The contractor, Harry Carver, runs routes east of Dallas near I-20, in cities including Tyler, Longview and Kilgore. His first CNG vehicle, which features 1,000 cubic feet of space, two shelves and a rollup door, makes 90 stops a day and racks up about 36,000 miles annually. The Westport WiNG system in the F-59 is paired with a 6.8-liter Triton V-10 engine that Ford equipped with a gaseous-prep package.
'It's getting over seven miles to the gallon,' Carver said. 'I have a great driver. The motor oil when you check it, it's all clean.'
Carver's fleet totals 14 vehicles – he is looking at converting four more units to CNG in the near term.