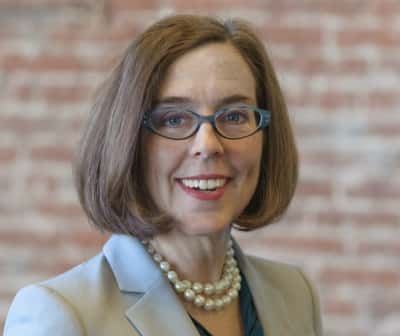 As expected, Gov. Kate Brown, D-Ore., has signed a bill into law that extends Oregon's Clean Fuels Program. The legislation, S.B.324, passed in the state Senate in February and soon after in the state House of Representatives.
Established in 2009, the Clean Fuels Program seeks to reduce greenhouse gases by cutting the carbon content in state transportation fuels by 10% over a 10-year period. However, the program was never fully implemented. Although the Oregon Department of Environmental Quality (DEQ) collected fuel data under Phase I of the program, the agency did not execute the carbon-reduction mandates.
In January, the DEQ established rules for Phase II, but under the 2009 law, the Clean Fuels Program had a sunset date of Dec. 31, 2015. S.B.324 lifts that deadline and allows the program to continue moving forward.
According to the DEQ, Phase II of the Clean Fuels Program will do the following:
– Establish clean fuel standards to reduce greenhouse-gas emissions from Oregon's transportation fuels by 10% over the next decade;
– Require importers of transportation fuels – owners of the fuel when it crosses into Oregon – to reduce the average carbon intensity of fuels they provide in Oregon to meet the annual clean fuel standards. To meet the standards, regulated parties can choose a variety of strategies, including incorporating more lower-carbon biofuels, natural gas, biogas, propane or electricity into their fuel mix, or purchasing clean fuel credits from providers of clean fuels;
– Allow providers of clean fuels to generate and sell clean fuel credits for the fuels they provide in Oregon; and
– Establish fuel supply and fuel price deferrals to contain the program's cost.
In a statement, Gov. Brown explains why she signed S.B.324.
"With California, Washington and British Columbia moving forward with their own clean fuels programs, which will shape the West Coast market, it is imperative not only that Oregon does its part to reduce greenhouse gas emissions, but also that we build a program that meets the needs of Oregonians,' she says.
Â
"I appreciate the years of work by countless Oregonians who helped develop this law, and I applaud the Oregon Legislature for its thorough examination of these issues," continues Brown. "The work begins now to ensure this program is well implemented and well managed."
The Environmental Defense Fund has welcomed Brown's decision.
"We applaud Governor Brown and the state of Oregon for their leadership on clean fuels," says Derek Walker, associate vice president of EDF's U.S. climate and energy program. "Though no one city, state, or country can tackle climate change on its own, actions such as Oregon's prove that solutions exist that can be replicated elsewhere."
More information on the Clean Fuels Program is available here.