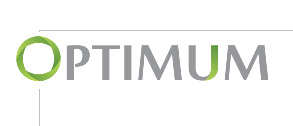 Brigham City, Utah-based Optimum Composite Technologies Inc., an advanced composite cylinder technology company specializing in Type 3 and Type 4 alternative fuel cylinders and composite overwrapped pressure vessels, says it has been awarded the patent for its Type 4 polar boss from the U.S. Patent and Trademark Office.
According to Optimum, the company has been using this technology for several years on products ranging from its small cylinders used for research and development testing to high-pressure hydrogen tanks. The tech company states that its polar boss can withstand pressures beyond 25,000 psi.
"We continually get reorders from a major automotive manufacturer for our 7.5-liter bottles with our patented polar boss," states Chad Morgan, Optimum's customer relations manager.
"Having a reliable, leak-free polar boss is one of the major obstacles in designing a successful Type 4 cylinder," comments Mike Olsen, chief technical officer for Optimum. "We feel extremely confident and have proven its reliability over and over again."
Optimum says it is working on certifying a Type 4 compressed natural gas tank using this technology and plans on having one ready for market by the first of next year.