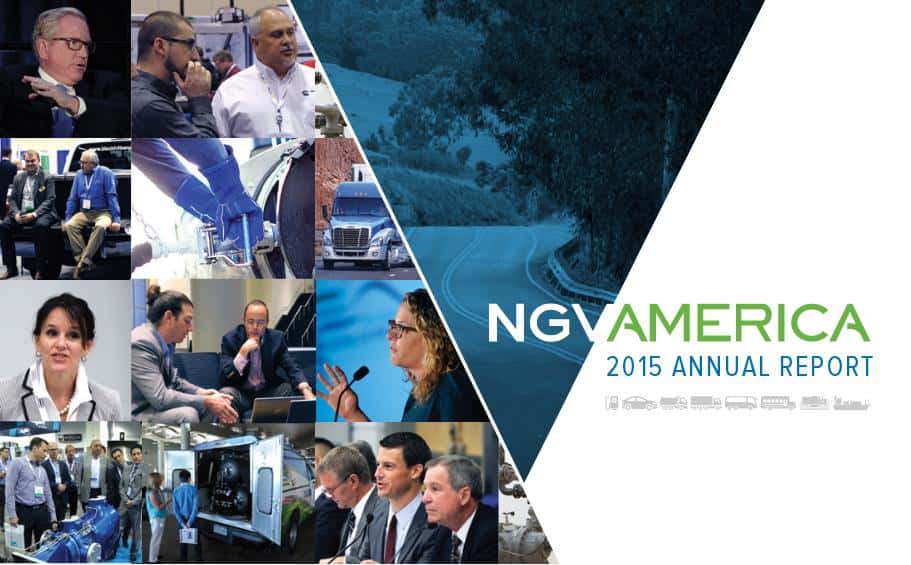 NGVAmerica recently released its 2015 annual report, which highlights the U.S. natural gas vehicle (NGV) industry's policy wins of last year and outlines some plans for the year ahead.
"This document marks a new tradition of describing how NGVAmerica is leading on initiatives to grow the natural gas vehicle industry and helping our  members accomplish their goals," explains Matthew Godlewski, president of NGVAmerica, in the report's opening message.
Godlewski adds, "While global petroleum prices have slowed the marketplace, NGVAmerica has accelerated efforts to advance the industry."
The report underscores some major federal-level victories for the NGV industry, such as the recently renewed alternative fuel tax credits and the long-awaited approval of the "LNG fix" earlier in 2015.
On the state level, the report says, NGVAmerica helped secure "more than $80 million in new, extended or expanded state incentives for NGVs" in 2015.
Looking forward, the report says NGVAmerica has "an aggressive plan" to lock in even more state incentives this year. That includes the formation of stakeholder groups in over 15 key states to help push pro-NGV policies.
According to the report, the organization will also lobby on Capitol Hill for long-term extensions of the alternative fuel tax credits and for more federal funding for NGV-related research and development initiatives. Furthermore, NGVAmerica plans to boost its media and communications programs to help get its message out.
"The industry's best days are ahead, and I look forward to working together in the new year to move our industry forward," concludes Godlewski.
The full report is available here.