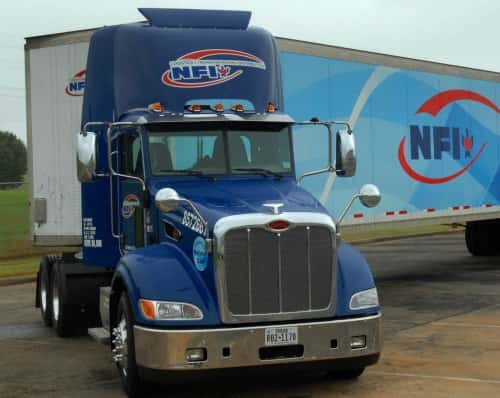 NFI, a third-party supply chain solutions provider, has launched a new fleet of 12 compressed natural gas (CNG)-powered trucks in central Florida. The dedicated fleet will serve transportation operations for a national home improvement retailer in the region, and it expands NFI's natural gas vehicle footprint to the Southeast.
The New Jersey-based company says it already has natural gas fleets in California, Texas and Pennsylvania. To remain sustainable and socially responsible, NFI deployed its first natural gas fleet in Los Angeles in 2012. Since then, the company says it has been committed to adding sustainable fleets across the country, studying the positive effects of natural gas and applying its findings to improve supply chain sustainability.
In partnership with NFI, developer U.S. Gain has opened a new GAIN Clean Fuel-branded CNG station in Kissimmee, Fla., to support the carrier's operational needs.
"We are very excited to be working with GAIN Clean Fuel on this new fueling station to support our natural gas trucks," says Bill Bliem, NFI's senior vice president of fleet services. "Even with fuel prices dropping, natural gas remains a sustainable, cost-effective alternative to diesel. NFI remains committed to lowering its emissions and impact on the environment."
Photo courtesy of NFI: One of NFI's natural-gas-powered trucks in the company's nationwide fleet.