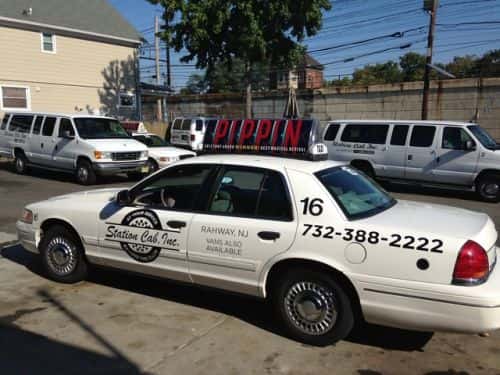 Station Cab Inc., a Rahway, N.J.-based taxi and van fleet that has been in operation for more than 85 years, recently held an open house to highlight its deployment of propane autogas vehicles.
The company – which mainly serves Union County, N.J., and makes calls to the New York area airports – currently boasts a fleet that is almost entirely powered by propane. Station Cab began working with West Coxsackie, N.Y.-based American Alternative Fuel on its first bi-fuel propane vehicles a few years ago, and there are now 23 Ford Crown Victoria taxis and seven Ford E-350 shuttle vans in the fleet. Only a handful of Station Cab's assets are not running on autogas, and only because they are due for replacement in the near future – and will most likely be replaced with propane vehicles.
Station Cab made a plunge into propane in the late 1970s, when the OPEC-driven petroleum crisis drove gasoline prices skyward. The company converted a few of its vehicles to autogas and installed a pair of 2,000-gallon propane tanks in 1981 to fuel them. However, the petroleum crisis subsided, and gasoline returned to cost-effective status. Thereafter, Station Cab used its big propane tanks to support retail customers, which it still does today.
The tanks, which are still company-owned and filled by AmeriGas, now also serve Station Cab's growing fleet of propane vehicles. The company says fuel-cost savings versus gasoline have consistently been above $2.00/gallon.