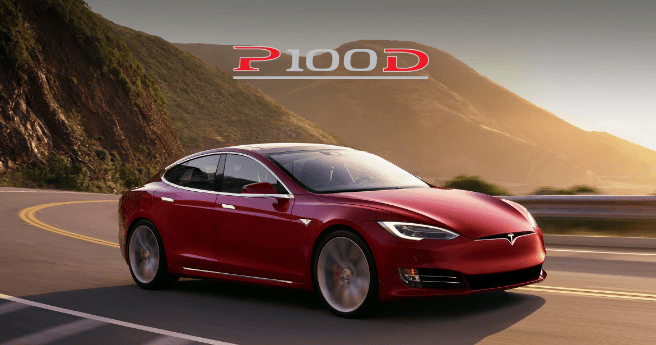 Electric automaker Tesla says that its latest Model S version, the P100D with Ludicrous mode, has enhanced its 100 kWh battery range to reach an estimated 315 miles on the U.S. Environmental Protection Agency (EPA) cycle and 381 miles on the EU cycle – making it the first to go beyond 300 miles and the longest-range production electric vehicle (EV) by far.
Further, the company says this model has achieved an acceleration time of 0-60 mph in 2.5 seconds, making it the third-fastest accelerating production car ever produced.
Tesla adds that the 100 kWh battery pack is also available on the Model X. Model X P100D with Ludicrous mode accelerates to 60 mph in 2.9 seconds and travels up to 289 miles EPA, and 337 miles EU, on a single charge. Model X is also a pure electric SUV and can seat up to seven adults.
Tesla customers who have ordered a P90D Ludicrous, but not taken delivery, can upgrade to the 100 kWh pack for $10,000. Existing P90D Ludicrous owners can also upgrade to a 100 kWh pack but for $20,000, as their used 90 kWh pack will have to be recycled.