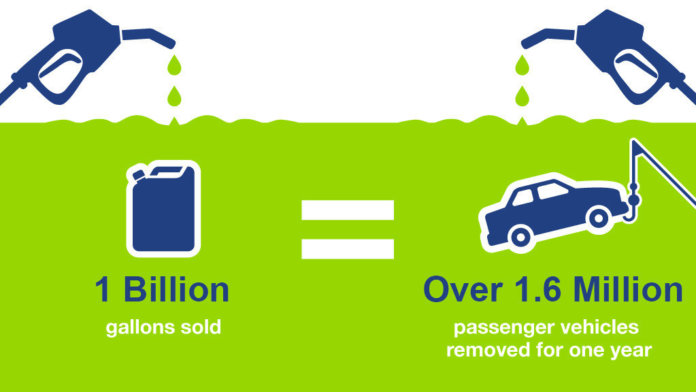 Neste U.S. Inc. is marking its 1 billionth gallon of Neste MY Renewable Diesel sold in North America.
Since 2012, the company claims the 1 billion sold gallons have effectively helped reduce more than 7 million metric tons of greenhouse-gas emissions in the Earth's atmosphere. This is the equivalent of removing 1.6 million passenger vehicles from the road for one year.
"In light of Earth Day, there's never been a better time to take a closer look at the steps we're taking to ensure we're leaving our planet in a healthier state for future generations," says Jeremy Baines, vice president of sales at Neste U.S. Inc. "Companies looking for ways to make a positive impact on the environment can start with simply lowering traffic emissions, which can also lower maintenance costs and improve their bottom line."
Neste MY Renewable Diesel is a drop-in low-carbon diesel produced from 100% renewable and sustainable raw materials, such as waste animal and fish fat, vegetable oils, and used cooking oil. It emits up to 80% less carbon when compared to petroleum diesel, according to the company. Neste MY Renewable Diesel is available to public and private fleets in California through authorized distributors.