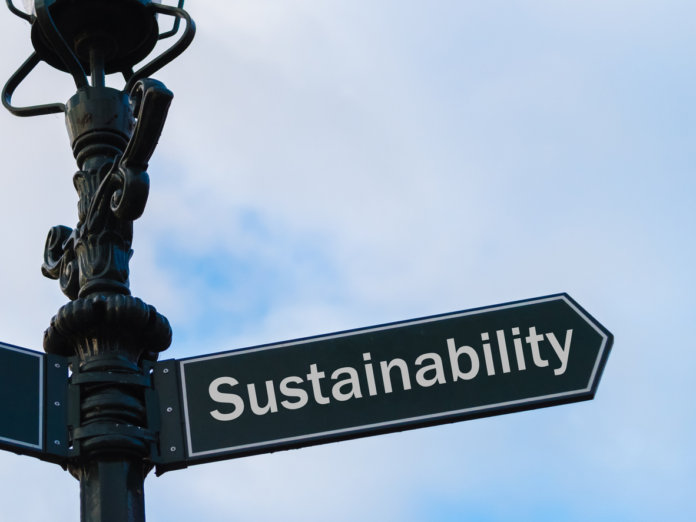 NAFA Fleet Management Association has named the awardees of its Sustainable Fleet Certificates initiative.
Launched in April, the Sustainable Fleet Certificate Program was developed through a partnership among NAFA, CALSTART and NC State University and is designed to educate fleet professionals in proven methods to develop sustainable fleet initiatives, providing the tools and skills that help them succeed in their sustainability goals.
NAFA President Bryan Flansburg recognized the certificate recipients, stating, "You are blazing a path for all fleet managers to follow, showing them that not only is being sustainable a good thing for our planet, but it can also be a good thing for your employers."
NAFA developed the Sustainable Fleet Certificate Program in response to a need uncovered after NAFA launched its Sustainable Fleet Accreditation Program.
"It is clear fleet managers are extremely interested in our accreditation program, but many don't know how to start a sustainable program for their fleet operations," Flansburg explains. "This training provides all this information and guidance and will be a strong feeder into our accreditation program."
In order to earn a Sustainable Fleet Certificate, individuals had to attend a full-day training session for which they received a comprehensive study guide. The study guide provided the basis for the course materials, as well as the exam on which individuals were tested. Those who successfully completed the exam at the end of the training session earned a Sustainable Fleet Certificate.
The recipients of NAFA's Sustainable Fleet Certificates are the following:
Martin Biffin, principal mechanical engineer, Government of Bermuda Public Works;
Mike Bisogno, director, Commonwealth of Virginia Office of Fleet Management Services;
Anthony Bowe, fleet management/shop supervisor, State of Minnesota Department of Transportation;
Michele L. Bowles, fleet manager, Washington Gas Light Co.;
Ray Brisby, fleet manager, Calgary Fire Department;
Richard Callis, senior analyst, Enterprise Fleet Management, Charter Communications;
Mike Camnetar, director of fleet partnership solutions, Element Fleet Management;
Jeffrey Carter, fleet manager, Portland General Electric;
Patti Earley, fleet fuel specialist, Florida Power & Light;
Antoine Elias, lead senior plant engineer, Br. C.A.T. International Co. Ltd.;
Robert Ellingsworth, fleet manager, State of Minnesota Department of Transportation;
Donald Eta, director, fleet management services, City of Vaughan, Ontario;
Marie Gianetti, insurance coordinator, Varian Associates Inc.;
Scott Glew, manager, fleet services, Town of Richmond Hill, Ontario;
Brad Hawthorne, deputy director, City of San Diego, Fleet Operations Department;
Nina Hoffert, fleet manager, City of Lakewood;
Alia Khouri, deputy director, City of San Diego Fleet Services;
James Laverty, manager, Vehicle Pool, University of Alberta, Canada;
Gary Lentsch, fleet manager, Eugene Water & Electric Board;
Zachariah McLawhorn, deputy director, State of North Carolina, Motor Fleet Mgmt. Division;
Quintonio Ratteray, mechanical superintendent, Government of Bermuda Public Works;
William Rogers, DPW – fleet services administrator, Indianapolis Fleet Services;
Rick Sikes, chief operations officer, CarbonBLU;
Michael Simonds, fleet manager, City of San Diego Fleet Operations Department;
James Tillman, director, business development EV services and battery storage, MaxGen Energy Services;
Katherine Vigneau, professional development strategist, KMVS Fleet+ Consulting;
Mike Wilkinson, fleet supervisor, Denver Water; and
Mike Wilson, fleet manager, University of Iowa.
Based in Princeton, N.J., NAFA is the association for professionals who manage fleets of sedans, public safety vehicles, trucks and buses of all types and sizes, as well as a wide range of military and off-road equipment for organizations in North America and across the globe.
The association is working to offer sustainable certificate training in autumn.