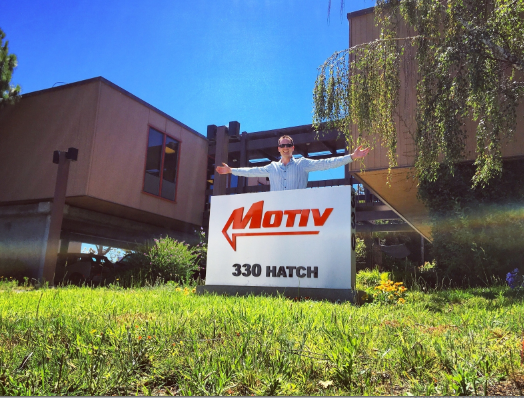 Motiv Power Systems, manufacturer of electric truck and bus powertrains, says it is opening a new headquarters facility at 330 Hatch Dr. in Foster City, Calif., and a new manufacturing facility in Hayward, Calif., to support and expand its alternative fuel option and zero-emission vehicle operations.
According to Motiv, the new headquarters triples its workspace, creating the opportunity to accommodate up to 100 employees and grow both its business and workforce.
The new manufacturing facility will produce the entire suite of controllers for Motiv's All-Electric Powertrain. At full capacity, it produces controllers for 480 all-electric powertrains annually, supporting the growing demand for electric trucks and buses across the U.S.
Motiv's Hayward manufacturing facility was made possible thanks to $2.3 million in grant funding from the California Energy Commission (CEC). These all-electric powertrain components are used in electric vehicles by partners such as Morgan Olson, California Truck and Equipment Co., Creative Bus Sales, Rockport, Trans Tech Bus, and Cumberland Servicenter.
In celebration of its new headquarters today, Motiv will be holding a grand opening ceremony, at which guests will have the ability to ride in one of the Mountain View Community Shuttles, which were partially funded by Google, and in Motiv's All-Electric E450 Cargoport, which are both powered by all-electric powertrains and are supported through CEC and California Air Resources Board programs.
"New technologies, new jobs, local manufacturing and better air quality have all been supported by policy over the last decade," says Urvi Nagrani, Motiv's director of marketing and business development. "We hope California invests in the programs needed to meet the ambitious targets in Governor Brown's Zero-Emission Vehicle Action Plan and Sustainable Freight Plan, ensuring we remain a global leader in sustainable solutions."
Motiv says its all-electric powertrain has been scaled from school buses for Kings Canyon Unified School District to shuttle buses funded by Google and the CEC and is North America's only all-electric refuse truck deployed by the City of Chicago. These zero-emission trucks and buses have shown a reduction of total operating costs by up to 87% compared with diesel trucks.