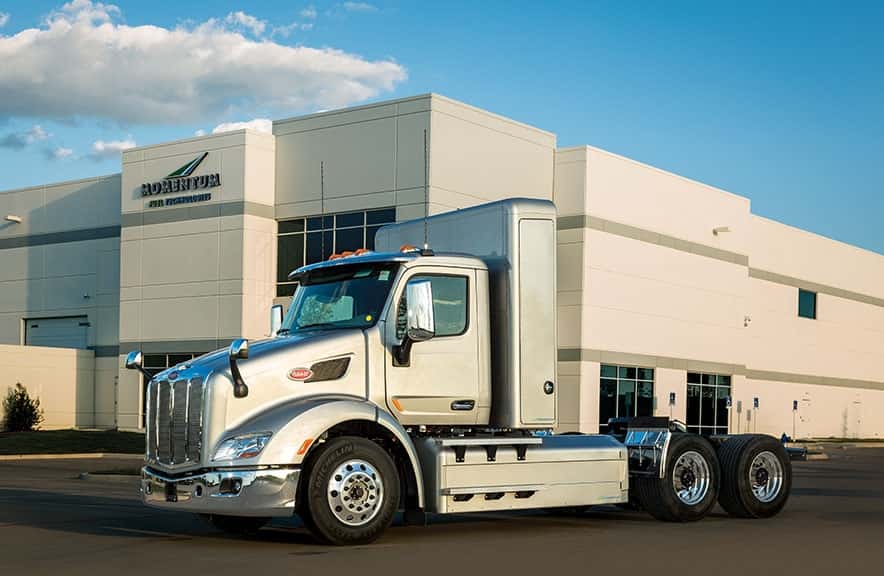 Momentum Fuel Technologies has introduced a 150 DGE back-of-cab system to its line of compressed natural gas (CNG) fuel system solutions for Class 6 to Class 8 trucks.
"We continue to expand our Momentum compressed natural gas fuel system product line in support of fleets who prefer to operate CNG-powered vehicles," says W.M. "Rusty" Rush, chairman, CEO and president of Rush Enterprises. "We believe that natural gas remains a viable option for some customers, and we are pleased to invest in product technology to meet a wider range of needs in the marketplace."
The 150 DGE back-of-cab system mounts between factory cab extenders with neck-mounted cylinders for enhanced durability. It features an enhanced pressure-relief device (PRD) system with eight fast flow PRDs to allow rapid evacuation of CNG in case of emergency. New and replacement parts for this system are manufactured in-house by Momentum Fuel Technologies, ensuring quality and improving speed to customers.
The 150 DGE back-of-cab system features a new pressure regulator with a high-capacity filter, allowing the system to operate from 3600 PSI when it is full to a minimum of 230 PSI, an improvement from the previous 450 PSI minimum. This system, geared for over-the-road haulers, has the range equivalent of a 160 DGE fuel system due to its lower operating pressure. Another product enhancement is painting all high-pressure fuel lines yellow for easier identification by technicians.
The 150 DGE back-of-cab system is in stock and ready for delivery.