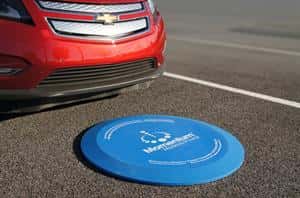 Momentum Dynamics says it will deliver 200 kW wireless charging systems in 2016 for the municipal electric bus market.
Momentum says it has already delivered 25 kW and 50 kW charging systems to strategic partners in the automotive industry in 2015 and says the move to its 200 kW system is a natural progression to meet a critical market need. The company says that even higher power systems are in development. In comparison, the Tesla Supercharger operates at 135 kW, and most EV plug-in chargers operate at less than 10 kW.
Wireless chargers use resonant magnetic induction to transfer power without the use of cables and include both the transmitter on the ground and a power receiver mounted to the underside of the vehicle. Despite an air gap of up to 12 inches, the efficiency of inductive charging is equivalent to plug-in charging.
The company is planning to deliver two wireless charging systems to municipal agencies this year in Maryland and Washington state.