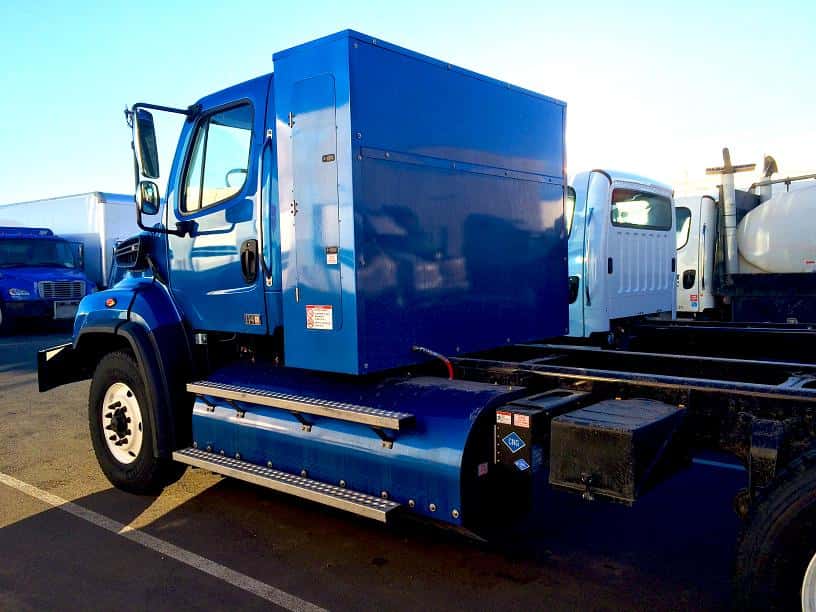 McNeilus Truck and Manufacturing has debuted a new high-capacity back-of-cab compressed natural gas (CNG) configuration that provides 88 DGE packaged in a low-profile design.
"The new McNeilus 88 DGE system offers another lightweight, high-capacity option for municipalities and construction vehicles with dump body configurations that require a lower profile," says Lucas Crist, project engineer at McNeilus. "It provides customers with the benefit of all the needed capacity for a full day's work in a single module."
Designed for fleets with Class 7 and Class 8 trucks, the NGEN system uses a new design with 50% fewer fitting connections and 25% fewer plumbing components. Three Luxfer G-Stor Go Type-4 cylinders are used, optimizing the overall weight of the system and minimizing the height to meet low-clearance specifications. Each cylinder is fitted with a Luxfer G-Flo one-turn valve that extends vehicle range by providing more usable gas at the required flow rate and also significantly increases the filling flow rate. A dedicated pressure-relief device system spans the full length of each cylinder and provides continuous heat protection.
The system also features a fully enclosed structure with an easy access door, maintenance-friendly O-ring face seal connections and North American-manufactured CNC formed high-pressure lines. Future plans to build off this new design will make the system scalable with customizable capacity options.