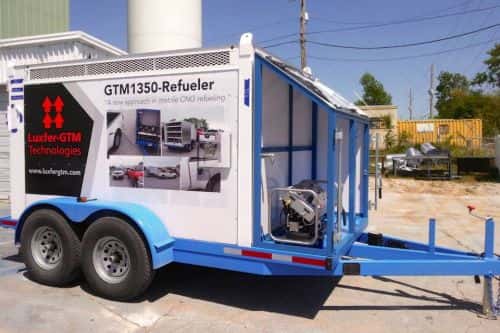 Luxfer-GTM Technologies LLC is promoting its portable GTM1350-Refueler compressed natural gas (CNG) unit as a solution for fleets without access to CNG stations.
The company, a joint venture between Luxfer Gas Cylinders and GTM Technologies, says the product allows CNG fleets to refuel at any location and can fill 14-20 vehicles in a single use.
The unit is towable by a standard pick-up truck and features 16 CNG cylinders, a driver's side fill panel with a standard NGV1 dispensing nozzle, and a pneumatic booster powered by an air compressor. The company says the GTM1350-Refueler has a working pressure of 3,600 psig, carries a volume of 155.5 scf, and has a CNG capacity of 335 DGE.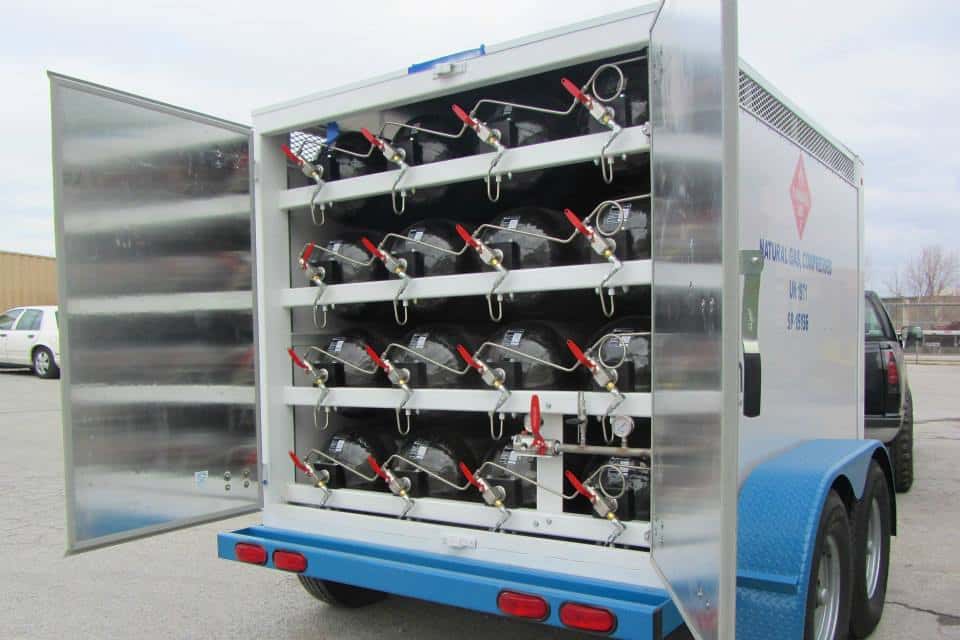 "Fleet owners who would like to convert to CNG are hesitant because they don't know
where they are going to have their vehicles fueled if they are not close to a CNG
station," says Meredith Webber, vice president of sales and marketing for Luxfer-GTM Technologies. "This gas transport unit solves that issue for them."
According to the company, the GTM1350-Refueler is approved by both the U.S. Department of Transportation and Transport Canada and meets the safety standards of 8G engineered frames.
Photos courtesy of Luxfer-GTM Technologies LLC