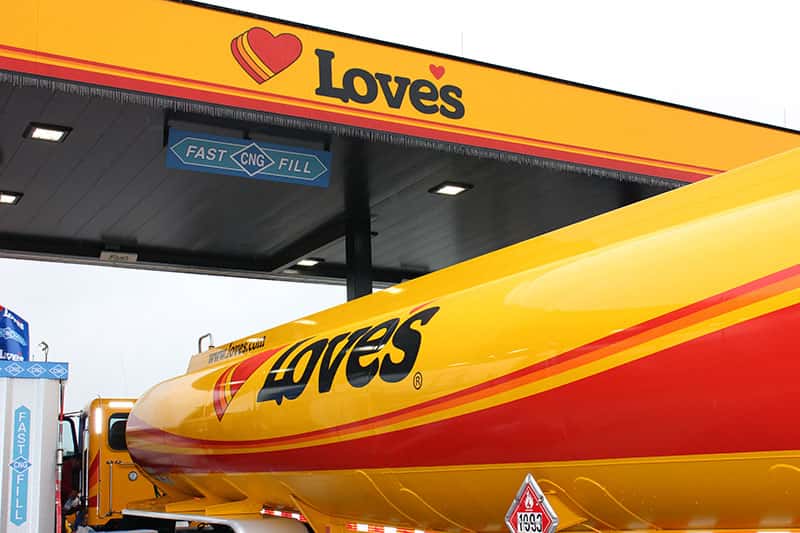 Drivers traveling from Tennessee to California on Interstate 40 now have access to compressed natural gas (CNG) at seven Love's Travel Stops.
The company's new fast-fill CNG station is now serving heavy-duty trucks and other vehicles at its existing travel stop in Williams, Ariz. The station offers a fill rate of greater than 10 gallons per minute, meaning a driver can fill a 100 GGE tank in 10 minutes or less, adds Love's.
"Our customers can now travel nearly 1,400 miles along one of the nation's major thoroughfares and have convenient and reliable access to seven Love's fast-fill CNG locations," says Bill Cashmareck, Love's general manager of natural gas.
Love's operates 10 additional fast-fill CNG locations on other major interstates, combining for a total of 17 fast-fill CNG locations. Fast-fill CNG will be available at Love's existing travel stop in Guthrie, Okla., along I-35 this spring.
"The demand for CNG has remained steady," says Cashmareck. "We will continue to search for new areas where CNG is feasible so we can give our customers more access to the financially stable fueling alternative."