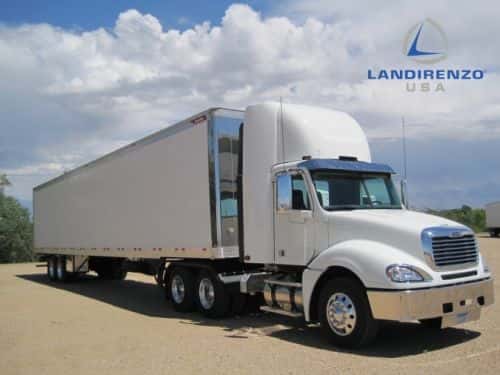 Landi Renzo USA says it has received approval from the U.S. Environmental Protection Agency for its dual-fuel diesel and natural gas system for Detroit Diesel S60 12.7-liter engines. The company originally announced the offering back in June.
This EPA certification covers outside-useful-life applications on factory remanufactured, pre-EGR engines, the company says. The Detroit Diesel S60 has long been used in a variety of heavy-duty truck platforms.
The company worked with Baker Electromotive to build a demo unit dubbed the Baker Electromotive DNG 100 that uses the dual-fuel platform in a Freightliner glider. Landi Renzo's system, which injects natural gas after the turbocharger/intercooler, has been used in a number of global applications, including on Mercedes-Benz, Volkswagen and Ford diesel engines.