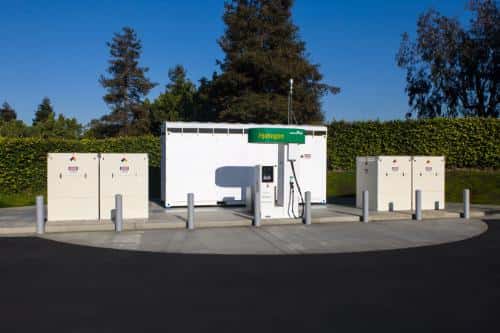 Honda R&D Americas has installed a hydrogen refueling station at the company's Torrance, Calif., corporate campus in order to accommodate the fueling needs of Honda's coming lineup of fuel cell-electric vehicles, set for debut in 2015.
The station will be the testing ground for Honda's proprietary MC Fill hydrogen fueling technology platform, whereby hydrogen is stored at 700 bar (approximately 10,000 psi) to yield fueling times of less than three minutes. MC Fill dispensers are designed to adjust to the current temperature and other conditions that affect refueling time.
'Hydrogen fuel cell-powered vehicles need driving ranges and fueling times comparable to conventional gasoline vehicles,' says Steve Mathison, senior engineer at Honda R&D Americas. 'This new fueling protocol will allow FCEV customers everywhere to realize short fueling times over a wide range of temperatures.'
MC Fill – 'M' for mass and 'C' for specific heat – refers to the heat capacity of the hydrogen storage system and 'represents the capability of the system to absorb the heat that is generated during fueling,' the company says.
Honda notes that it intends to make the new refueling station available to other automakers.