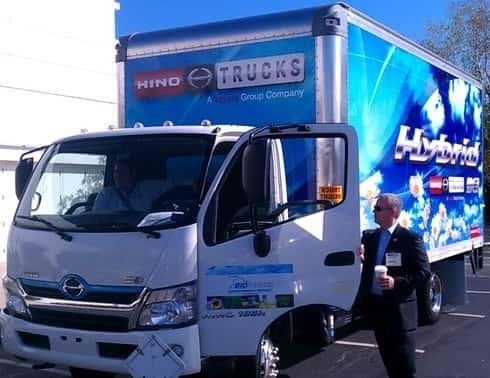 Hino Trucks says its Class 5 195h and 195h-DC diesel-electric cab-over trucks have been approved for the New York Truck – Voucher Incentive Program (NYT-VIP).
The NYT-VIP – a partnership between the New York State Energy Research and Development Authority (NYSERDA), New York State Department of Transportation (NYSDOT), New York City Department of Transportation (NYCDOT) and CALSTART – promotes the use of advanced vehicle technologies in New York to reduce diesel emissions.
Approximately $19 million in 'first come, first served' incentive funding is available to accelerate the deployment of alternative fuel vehicles and diesel emission control devices for medium- and heavy-duty commercial fleets in New York.
'New York customers are already seeing the benefits of our 195h diesel electric COE vehicles, realizing up to 30 percent fuel savings over diesel-only products in well-matched conditions,' says Glenn Ellis, vice president of marketing at Hino.